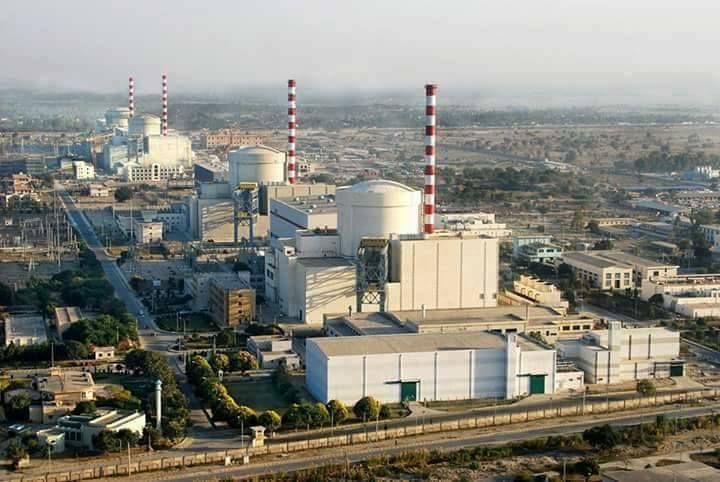 ---
ISLAMABAD: A parliamentary panel was informed on Tuesday that two units each of Chashma and Mangla hydroelectric power projects had been closed since 2016 and 2017 respectively whereas the government was not releasing funds for importing parts for the Chashma plant.

The Senate Standing Committee on Power, headed by Senator Fida Mohammad, was told by the Pakhtunkhwa Energy Development Organisation (PEDO) that it had identified a potential site for the production of 7,500 megawatts of hydroelectric power in Khyber-Pakhtunkhwa, but National Transmission and Despatch Company gave no assurance for the transmission of electricity.

Second unit of CPEC power plant connected to grid

A member of the Water and Power Development Authority (Wapda), while briefing the standing committee, revealed that two units of Mangla had been closed for refurbishment in 2017 whereas turbines and generators of two units of Chashma had been shut since 2016 for overhaul.

Senator Fida Mohammad asked Wapda as to why consumers were consistently deprived of cheap electricity.

Meeting participants pointed out that Wapda had sought the release of funds for the import of parts for the Chashma units but the government did not release the money.

The Wapda member told the committee that because of a huge landslide stones entered the power house of Golen Gol hydroelectric power project. Consequently, the power project was shut down but now one unit of the plant had been restored.

The committee asked Wapda to provide details of losses caused to the national exchequer by the closure of units of Chashma and Mangla power projects.

The standing committee was further informed that Wapda had a capacity to generate 9,771MW of hydroelectric power and by 2040 the capacity would reach 29,000MW. This generation forecast does not include the hydroelectric power generated by Pedo.

Of the total 27 power stations in the country, 22 are owned by Wapda while the rest belongs to the independent power producers (IPPs).

Govt refuses to allocate gas for Mari Petroleum's power plant

At the beginning of this month, Wapda announced that the hydel power stations, owned and operated by the authority, generated the highest-ever electricity during peak hours on July 31, which crossed 8,000MW for the first time in Pakistan's history.

The hydel power stations delivered 8,158MW of electricity to the national grid during peak hours of July 31, 2019. The quantum of hydel power registered an increase of about 600MW when compared with the same time of previous year.

This increased the share of hydel electricity in the national grid, which came on the back of maximum power generation by the Tarbela Hydel Power Station, Tarbela 4th Extension hydroelectric power project and Neelum-Jhelum hydroelectric power project.

Statistics of power production during peak hours showed that Tarbela Hydel Power Station generated 3,496MW, Mangla Hydel Power Station 280MW, Tarbela 4th Extension 1,410MW, Ghazi Barotha 1,450MW and Neelum-Jhelum 978MW while other hydel power stations cumulatively shared 544MW to the national grid.