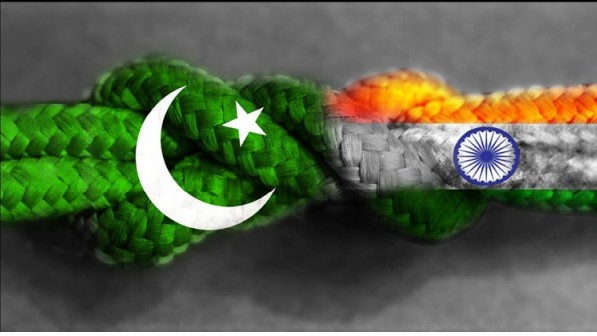 ---
WASHINGTON: Acknowledging the critical importance of the lingering Kashmir dispute to Pakistan-India relations, the United States said it was hopeful that the issue would be resolved as the two South Asian neighbours look towards expanding peace talks.

"I think all I would say is that we recognise that this is a very important issue between India and Pakistan," Philip J Crowley, Assistant Secretary of State said at the daily briefing. "As the dialogue between India and Pakistan continues to expand, including at the top level, we will hope that India and Pakistan can make progress in understanding the issue and moving forward, just as they did a few years ago," the spokesman stated in response to a question on Indian prime minister Manmohan Singh's offer to hold peace talks with Kashmiri leaders.

Separately, the Assistant Secretary of State for South Asia Robert Blake said there has been no change in Washington's longstanding policy on the contentious Kashmir issue. "No, there's no change right now," he stated in answer to a question in the discussion "Conversation with America," in which Assistant Secretary Crowley also participated.

Washington has stressed upon the vital significance of taking into account the wishes and aspirations of the people of Kashmir to settle the conflict. Islamabad has been asking New Delhi to move forward on the Kashmir issue to restore trust between the two nations and many South Asian experts believe that a fair resolution to the dispute will help in containing and curbing militancy in the region.

In his remarks, Blake noted that the two countries had made "quite a lot of progress" on the Kashmir issue between 2004 and 2007, but then the Mumbai attacks took place. New Delhi now demands that Pakistan do more to eliminate terror networks operating within its borders.

"I think at this point the top priority for India and Pakistan is, first, to kind of get their own bilateral dialogue going in a more systematic way," Blake said noting that "very important meetings" will be taking place in Islamabad over the next two months, where foreign and interior ministers of the two nuclear neighbours are set to hold parleys.

"It's important to note that from 2004 to 2007, in fact, the two countries did make a lot of progress on Kashmir, where they had this bilateral back channel that took place in which they had a chance for the first time to sit down very quietly and explore the outlines of an agreement. And they didn't reach the end of it, but I think they made a great deal of progress. And that, again, could be picked up, I think, relatively quickly if they can sort out some of these other issues," Blake observed.

Published in the Express Tribune, June 11th, 2010.
COMMENTS
Comments are moderated and generally will be posted if they are on-topic and not abusive.
For more information, please see our Comments FAQ