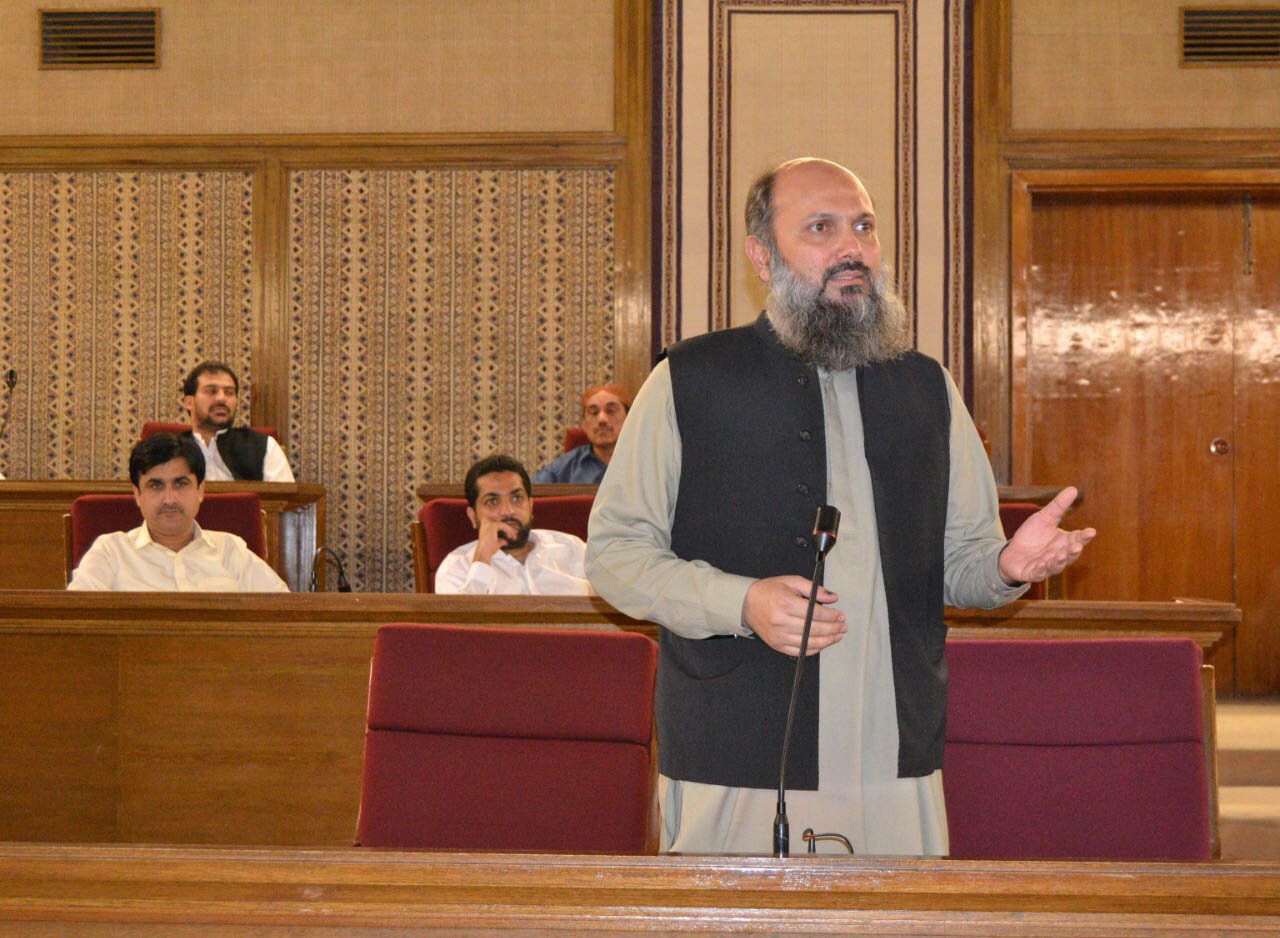 ---
QUETTA: Balochistan Chief Minister Jam Kamal Khan has said that currently the eyes of the whole world are fixated upon Gwadar as "investors are keen to come here".

"We are working to provide a friendly environment to the foreign investors in Gwadar, while prosperity of the local population and safeguarding their interests shall remain the government's top priority as per its policy," said the chief minister while chairing a meeting of the district and divisional officers in Gwadar on Sunday.

The CM was accompanied by provincial Minister Zahoor Ahmed Buledi.

Makran Division Commissioner, Makran DIG and other heads of district departments were present in the meeting. They briefed the chief minister about the performance of their respective departments, law and order situation and development projects.

CM Kamal directed the respective departments and district officers to address the public issues on a priority basis while also ensuring completion of development projects on time.

"Absence of doctors and teachers will not be tolerated and stern action will be taken against the absentees," warned Kamal.

Kamal also directed the DIG to ensure that the security forces remain vigilant in order to maintain peace in Makran Division and that the people remain safe.

He gave orders to launch a crackdown on drugs in Gwadar and take strict action against those who are affiliated with "this inhumane business".

"Drug sellers are like an ulcer in the society and are destroying our generations," said Kamal. "This will not be allowed."

Laying foundation stones

Kamal inaugurated important projects during his visit to Gwadar.

He laid the foundation stone of a new building of District Headquarter Hospital, Gwadar. The cost of the project is Rs150 million.

The CM had taken notice of the poor condition of the Gwadar hospital on his last visit and had directed officials to construct a new building.

The project was included in the new Public Sector Development Programme.

Kamal also laid the foundation stone of a Kidney Centre with a cost of Rs60 million.

Separately, the CM also laid the foundation stone of a new park under Green Gwadar campaign. He planted a tree in the area to formally kick off the Green Gwadar drive.

Later, Kamal laid the foundation stone of Sangar Housing Scheme and directed officials to complete the initial phase of the housing scheme so that the project could be completed at the earliest.

Published in The Express Tribune, August 26th, 2019.
COMMENTS
Comments are moderated and generally will be posted if they are on-topic and not abusive.
For more information, please see our Comments FAQ