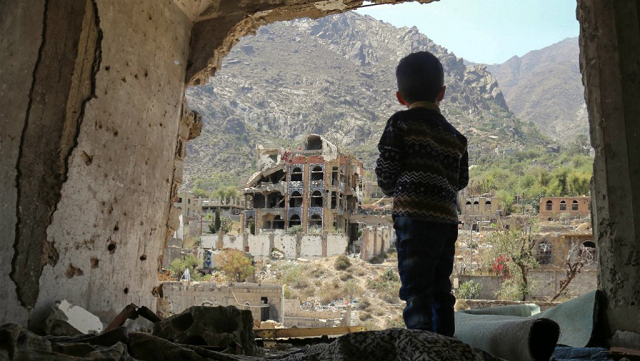 ---
DUBAI: The UN said on Wednesday it was "desperate" for funds in Yemen, after being forced to stop aid programmes due to a cash shortage that threatens to reduce food rations for 12 million people.

Several programmes "have been forced to close in recent weeks and many large-scale projects designed to help destitute, hungry families have been unable to start," said Lise Grande, the UN's humanitarian coordinator for Yemen.

Clashes resume in Yemen's Aden as UN calls for dialogue

"This is the largest humanitarian operation in the world addressing the worst humanitarian crisis," she said in a statement.

"We are desperate for the funds that were promised."

Of 34 planned programmes for 2019, only three have been funded for the full year, the United Nations said.

Twenty-two other programmes face closure in the next two months if funding is not found, while food rations for 12 million people will be reduced.

At least 2.5 million malnourished children will not be able to access life saving services.

Grande said that less than half the $2.6 billion that had been promised for this year had so far been received.

Yemen rebel attack sparks fire in Saudi gas plant

The UN said it was forced to suspend most of the country's vaccination campaigns in May, while plans to construct 30 new nutrition centres had been shelved.

A treatment plant that purifies the water used to irrigate agricultural fields shut in June, it added.

Tens of thousands of people have been killed since a Saudi-led coalition intervened in support of the Yemeni government against Huthi rebels in 2015, according to relief agencies.