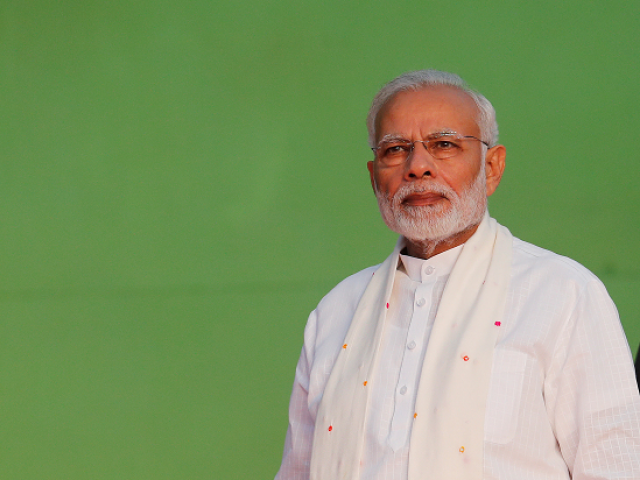 ---
Indian Defence Minister Rajnath Singh's statement that New Delhi is considering a change in its no-first-use nuclear policy and this would "depend on the circumstances" came at a time when tensions between India and Pakistan are running high. The DG ISPR and several defence experts in Pakistan rightly condemned it. PM Imran Khan asked the world to take notice of India's nuclear rattling. While foreign academics and nuclear experts were reading it as a policy statement, Pakistan's military and nuclear establishment has never taken India's doctrine of no-first-use seriously, or planned their response on its basis. Accepting no-first-use will leave Pakistan highly vulnerable in a long-drawn conventional war with India. Moreover, Pakistan cannot afford to overlook the reality that Indian policies are such that it could easily stray from the no-first-use and second-strike doctrines. The reason being it has already introduced several caveats and false presumptions including nuclear retaliation against Pakistan if chemical and biological weapons were employed. Pakistan being a signatory to the ban on biological and chemical weapons and an ardent supporter of its strict compliance cannot even conceive of its use. The Indian doctrine and its various caveats reflect its belligerent attitude toward Pakistan.

The Indian defence minister's statement thus has no military value nor would it impact Pakistan's nuclear doctrine and its present or future deployment. But being a highly irresponsible statement, it speaks volumes about the current state of mind of the BJP's ruling Junta. It is also a sad reflection of the total lack of understanding on the part of the Indian defence minister with regard to how to manage nuclear relations between bitter adversaries especially during periods of high tension. How can any Indian government conduct nuclear brinkmanship and not expect a robust nuclear response? When Pakistan's integrity is challenged, as was the case during the massive mobilisation by India in December of 2000, Pakistan had to deter by calculated escalation in conventional and nuclear strength. In the 19 years since the eyeball-to-eyeball confrontation, Pakistan and India have further developed and sophisticated their nuclear capability. Hence, it is highly irresponsible on the part of the Indian leadership to use the nuclear card in the context of the current Kashmir crisis. Indian leadership should also realise that it is expedient considerations that have caused major powers from ignoring such an irresponsible statement.

Indian political and military leadership should refrain from making statements or conducting military moves that would further escalate regional tension. Any offensive deployment or move by Indian conventional or nuclear forces at this time would invite a strong response from Pakistan. PM Imran Khan has categorically stated this and so has the Army Chief.

India may be mistaken if it considers that it could overwhelm Pakistan with its numerical superiority in conventional forces. As has been repeatedly demonstrated and more so recently witnessed, India's conventional numerical military advantage was neutralised by Pakistan's military which has years of battle-hardened experience and professional competence.

Pakistan's nuclear doctrine does permit the first-use option even in a conventional war. Given Pakistan's relatively limited strategic depth, this policy is understandable. This has prevented Indian military from any adventurism and hopefully would do so in the future. This is similar to the doctrine adopted by Nato and the French nuclear doctrine. Implicit in it is that India should be prevented from any misadventure in exploiting its superiority in numbers in a critical theatre of war.

Islamabad's credible nuclear arsenal has bolstered deterrence and India would be highly mistaken if it would consider it an easy target for pre-emption. Furthermore, Pakistan's nuclear missiles and assets are supposed to be well dispersed, properly stored and protected, and capable of launching an effective retaliatory force. These facts demand a re-think and a sober response from Indian leadership. Their present sabre-rattling should come to an end.

One could rightly assume that if there had been progress on conflict resolution of the Kashmir dispute, it would have been a major incentive for Islamabad to rethink its approach on the no-first-use policy.

The second feature of Pakistan's undeclared nuclear doctrine is integration of conventional and nuclear forces. In simpler terms, this strategy implies that it denies India the option of waging a conventional war, as it is likely to escalate to the nuclear level with its dire consequences.

India has been more explicit on doctrinal issues but has remained relatively opaque on organisational aspects of nuclear forces.

Pakistan's conventional forces are more than capable of holding back Indian offensive advances for a sufficient length of time for outside powers to intervene diplomatically, preventing a nuclear exchange. Although Pakistan's leadership has consistently maintained that it subscribes to the theory of minimum credible deterrence, it has internally defined and quantified what specifically includes minimum deterrence. However, it has deliberately kept this definition vague for retaining the element of surprise. As expected, nuclear build-up in qualitative and quantity terms continues in both countries.

India has also greatly benefited by acquiring nuclear and missile technology from Israel. The technology and equipment it could not get directly from the United States and other western sources due to legal restrictions, has at times been successfully received from Israel. Technology trajectory is a major driver in the dynamic of deterrence between the two countries. Both are engaged in improving the nuclear warheads and delivery systems by miniaturisation. This has resulted in achieving greater range and better accuracy. Pakistan and India, similar to the five classic nuclear powers, rely on aircraft and missiles as delivery vehicles.

India has always opposed bilateral strategic regime with Pakistan on the pretext that it has to take into consideration the China factor. And China is focused on the United States as its main adversary. In the absence of any arms control or restrain regime with India and relations so seriously impaired, Pakistan will have to work out its strategy of developing and maintaining a credible minimum deterrence that is technically feasible and economically sustainable.

Published in The Express Tribune, August 21st, 2019.

Like Opinion & Editorial on Facebook, follow @ETOpEd on Twitter to receive all updates on all our daily pieces.