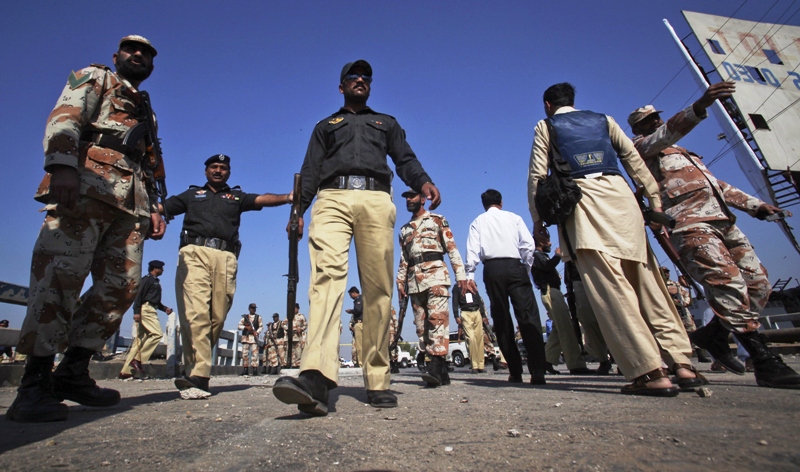 ---
BAHAWALPUR: Bahawalpur Regional Police Officer Imran Mahmood inaugurated a Police Help Centre in Ahmedpur Sharqia. He said that the centre will help people in all affairs related to police.

He stated this during this during a ceremony held to inaugurate the centre. Bahawalpur District Police Officer Ameer Taimor Khan, Member of Provincial Assembly (MPA) Syed Samiul Hassan Gilani, MPA Sahibzada Gazin Abbasi, Ahmedpur Sharqia Bar Association president and senior police officials were present on the occasion. Speaking to The Express Tribune, the RPO said that after establishment of the Police Help Centre at a district level, the centres were now being established at tehsil level. "People will now avail all facilities related to police under one umbrella". He briefed that Police Help Centres had been providing people with 14 different types of facilities.

Meanwhile, the elections of governing council of Bahawalpur Press Club were held and new office-bearers of the body were elected unopposed. According to a press release issued on Tuesday, Bahawalpur Press Club President Naseer Ahmed Nasir has issued a notification of election of the governing council of the press club. According to the notification, Muhammad Akram Nasir, Zahid Ali Khan, Asim Akhtar, Imran Shams and Muhammad Ashraf were elected members of the governing council of Bahawalpur Press Club. President and General Secretary of the press club congratulated new members of the body and expressed hope that the new body of governing council will play its pivotal role for the welfare of the journalists' community.

Moreover, Minority Muttahida Mahaz Chairman Naeem Essa has demanded of the authorities concerned to reinstate services of 183 sanitary workers of Bahawal Victoria Hospital (BVH). Speaking to the media, he said that the management of BVH had terminated 183 sanitary workers. He added that the termination of services of the employees had resulted in financial constraints and difficulties for the workers and their families. "The families of the terminated employees have been facing serious financial problems ever since they were sacked". He appealed to Punjab Chief Minister, Punjab Health Minister and Punjab Secretary Health to take notice of the situation. He further appealed to them to ensure reinstatement of the sacked employees.

Published in The Express Tribune, August 14th, 2019.