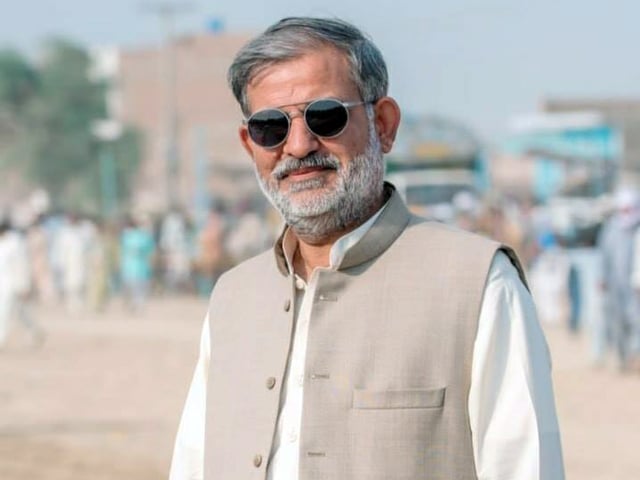 ---
MULTAN: A Punjab Assembly lawmaker, accused of raping and blackmailing a university student in Multan for 11 months, fled abroad to avoid a possible arrest.

Pakistan Muslim League-Nawaz MPA Attaur Rehman left for Dubai in a private airline from Multan airport on Monday night. He has a United Arab Emirates (UAE) visa valid till September 20, 2019.




Rehman had allegedly raped a first-year MSCS student from Multan and was using the video of the rape as leverage against her. The lawmaker threatened to put the video online if the student refused to do his bidding.

Allegedly the police succumbed to the provincial assembly member's political influence and had refused to lodge an FIR earlier despite the victim trying to register one many times.

Punjab MPA accused of raping, blackmailing university student in Multan

Originally a resident of Lahore, the student had relocated to Multan a year ago to study and had been working at Pakistan Human Development Foundation (PHDF) – a local NGO being run by the accused.

Around 11 months ago, Rehman allegedly raped S* after taking her to an undisclosed location in guise of office work. According to the victim, he also filmed her ordeal using his mobile phone and threatened her of dire consequences if she refused to keep mum over the incident.

Following that incident, the victim was allegedly blackmailed into having sex for months to follow with the accused threatening her of posting her rape video on social media. She eventually fell sick after Rehman allegedly sodomised her and was admitted to a hospital.

Taking notice of an application the victim submitted, the local magistrate directed the authorities concerned to take swift action over her complaint.

Meanwhile, the police team constituted to probe the matter has submitted its report to Punjab Inspector General of Police (IGP) Captain (retd) Arif Nawaz Khan after meeting the victim's mother at her residence in Lahore.

The MPA had allegedly tried to convince the victim into dropping charges against him in return for Rs70 million.

Speaking to The Express Tribune, Multan CCPO Zubair Ahmed said the victim was yet to be traced despite several attempts made by the police team to contact her over telephone. "If she decides to contact us and submit a written application, then Multan police will ensure that necessary action is taken in accordance with the law," he added.
COMMENTS
Comments are moderated and generally will be posted if they are on-topic and not abusive.
For more information, please see our Comments FAQ