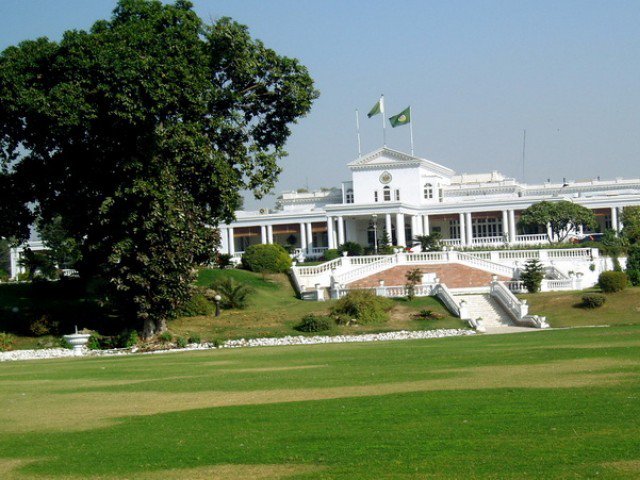 ---
PESHAWAR: Despite making tall electoral promises of introducing an austerity regime, official documents have lifted the lid over the extravagance of the Governor House — a structure which the provincial government wanted to open up for the public — where expenditures have shot up by a whopping Rs46 million.

Official budget documents have shown that in the last fiscal year 2018-19, some Rs270 million had been allocated for the staff employed at the Khyber-Pakhtunkhwa (K-P) Governor House which had since increased to Rs316 million in the current fiscal year 2019-20.

The documents, available with The Express Tribune, show that so far, Rs13.6 million have been spent at the Governor House under the head of 'conveyance allowance'.

Moreover, the governor house had consumed utilities worth Rs43.1 million last year, including Rs8 million just to foot the gas bill while a further Rs30 million were spent to retire its electrical liabilities. The institution was also liable to pay Rs1.8 million in telephone bills.

Even as the ruling Pakistan Tehreek-i-Insaf (PTI) keeps calling for adopting austerity measures, the Governor House run by their party member Shah Farman, continues to employ a mini-army as staff. Of some 243 permanent employees at the sprawling mansion, 90 officials serve as the personal staff of the governor. Then there is a military secretary, a secretary to the governor and other lower staff tending to the upkeep of the house.

Other staff employed at the Governor House include 20 drivers, 33 naib qasids (peons), 23 clerks, 16 cleaning staff, five telephone operators, six office workers, eight cooks, two caretakers, a house supervisor and others, an imam, a muezzin, a protocol assistant, a junior clerk, a house attendant, a head servant and two servants, a steward, a barber, 16 waiters and others..

The documents further revealed that despite a ban imposed by Prime Minister Imran Khan, the governor had spent some Rs20 million on gifts and tours last year while an increase of Rs2 million had been sought for this purpose in the budget of this year. A government official aware of the administrative issues in K-P told The Express Tribune that after the merger of the tribal areas in the province, there was no longer any need to employ an army of servants in the governor house to manage administrative affairs of the tribal districts.

Published in The Express Tribune, August 5th, 2019.