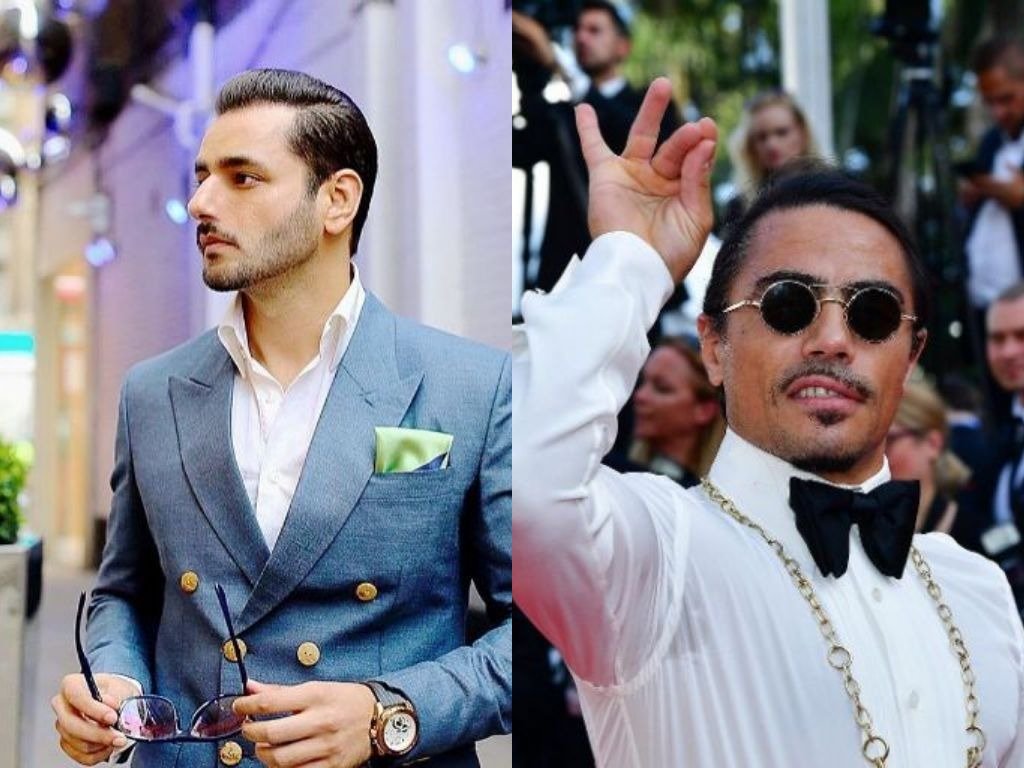 ---
It seems like Pakistanis have found their very own 'Salt Bae.' In case you've forgotten, Nusret Gokce is the Turkish restaurateur who took the world - and memes - by storm one sprinkle of salt at a time.

While our social media feeds will never forget him, Pakistani restaurant owner Adeel Chaudry has now been ranked one of the most handsome Muslim food influencers in the world by a Middle Eastern newspaper, reported BBC Asian Network.




UAE-based English daily, Gulf Today, conducted a survey in the Middle East, selecting about five to 10 of the most famous Muslim food connoisseurs, including 'Salt Bae' who made the top spot.

Food meets travel

Adeel came in at number two just after the Turkish sensation, who boasts over 23 million followers on Instagram. "I was very happy that someone from Pakistan in the food industry got recognised in the world," Adeel said during an interview. "It's a big title for me and for Pakistan."




The Junoon restaurant owner specialises in fusion food and theatrics, with the highlight being the famous drinks such as 'Imli Cola Bomb.' Imli is condiment derived from tamarind, a type of tropical fruit that is native to Africa but also grows in India and Pakistan.

Garden Bistro review: A twist for your taste buds

"It's imli with cold and some molecular stuff, smoke comes out of the drink," Adeel explained. "Plus, I have fused gulab jaman, which is a very famous dessert of Pakistan, with cheesecake, which everyone loves."




However, Adeel reiterated that he is no model. "I wouldn't call myself a model but I did modelling before coming to the food industry. I did theatre as well," he said.




"I have a lot of friends who do acting in Pakistan and they have asked me to join the industry as well. But I think I'll stick to food right now."

Have something to add to the story? Share it in the comments below.