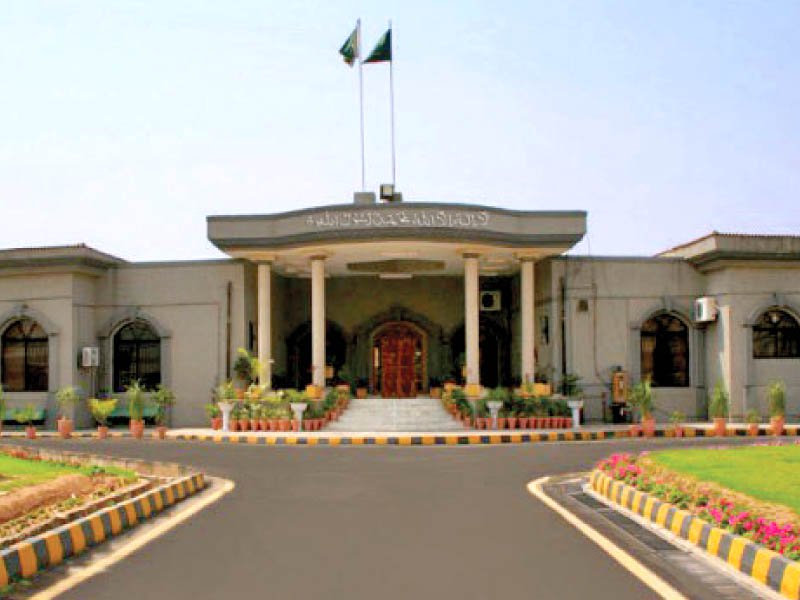 ---
ISLAMABAD: Capital Development Authority (CDA) took money from people allowing them to set up kiosks and was now acting as if it does not know where these kiosks came from, Islamabad High Court (IHC) Acting Chief Justice Aamir Farooq said on Wednesday.

Warning of issuing contempt of court cases to CDA high-ups, IHC acting chief justice summoned Islamabad Mayor Sheikh Ansar Aziz in a petition challenging CDA operation to demolish 400 kiosks.

During the hearing before a two-member bench comprising Acting Chief Justice Aamir Farooq and Justice Miangul Hassan Aurangzeb.

During the hearing, Justice Farooq, expressed displeasure on CDA's casual attitude and remarked that whether the authority did not know who allowed kiosk owners to place their setup. He said: "CDA only plays with the system and does nothing else. It has made a joke of Islamabad."

He wondered who issued letters to kiosks and how come the situation deteriorated to the point where CDA decided to cancel their licences.

The court asked the CDA's counsel, Amir Lateef, that if they had cancelled all licences to which he replied that licenses were suspended in 2013. "We conducted operation against illegal encroachments as per the orders of Supreme Court (SC)," he said.

Justice Farooq interrupted and expressed that it meant that CDA wrongfully issued licenses after they were suspended.

Petition against PTM heard in IHC

The counsels for kiosk owners informed the court that a judicial commission had been formed against total 485 kiosks. They argued that SC ordered action against encroachments and nowhere did it mention to remove kiosks.

Justice Aurangzaib asked, "Have all kiosks been removed?" One of the counsel representing kiosks' owners expressed that licenses of some 444 kiosks had been suspended so far and said that an alternative space should be provided in a developed sector if CDA wanted to remove them from current position.

Chief Justice Farooq inquired again that who ordered suspension of licenses and on whose orders they were established in 2017.

At this, the CDA Director Enforcement replied that no one from the authority is setting up of kiosks, the kiosk owners just set up their the shacks on their own. Justice Farooq expressed extreme displeasure.

He remarked: "You will not be allowed to leave court until you tell us who allowed them to set up kiosks. If you can't tell us the name, you can leave the rostrum."

He said that CDA took money itself and was now acting naïve about who gave permission for kiosks' to be set up.

He said that they would issue contempt notices against CDA  chairman and other high officials and adjourned hearing until Thursday (today).

Verdict reserved

IHC has reserved verdict in disqualification case against three women lawmakers including Maleeka Bokhari, Tashfeen Safdar and Kanwal Shauzab from Pakistan Tehreek-e-Insaf (PTI).

PTI moves ECP seeking Faryal Talpur's disqualification as MPA

The case was heard by acting Chief Justice, Justice Aamir Farooq. During the course of hearing, the counsel for Election Commission of Pakistan (ECP) said that Kanwal was found guilty of misconduct to which her counsel told that she made unconditional apology for filing two petitions in a single day for vote transfer.

At this, the ECP's counsel said that they received no application relating vote transfer. He mentioned that ECP though received an application on June 5 however it was some different issue.

He expressed that court could ask for both petitions filed in a high court while he suggested that her conduct should be seen under article 62 and 63 of the constitution. He said that if there was any receipt other than June 5, it was fake.

The court asked Kanwal's counsel that whether her client's conduct was right. He replied that there would have been no relief in such situation however they were ready for a conditional apology.

During the hearing, the petitioner, Mian Abdul Rauf , expressed that court should also consider date of submission of nomination form in Malaika's case. The court reserved the verdict after hearing arguments of all respondents.

Published in The Express Tribune, August 1st, 2019.