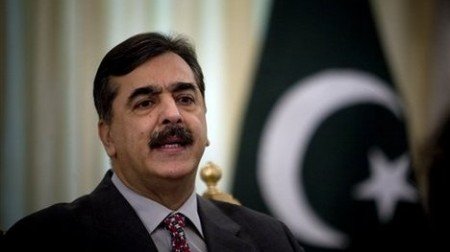 ---
ISLAMABAD: As growing militancy and deepening energy crisis continue to aggravate Pakistan's economic woes, the country's top leadership asks the Western world to rescue its key ally in the war on terror by enhancing trade ties.

The latest such call was made on Wednesday by Prime Minister Yousaf Raza Gilani in a meeting with visiting British Secretary of State for International Development Andrew Mitchell here.

"Pakistan would prefer to form trading partnerships with the developed world and expand its trade potential," a handout quoted Gilani as telling Mitchell.

"The global recession and its after-effects have resulted in constraints both for donor and recipient countries to manage their economic affairs."

The fresh request came on the heels of similar demand made by Gilani during his recently-concluded visit to three European states to attend an EU summit on Pakistan.

Gilani told the British secretary his meetings with EU leadership were also focused on exploring opportunities for access to Pakistani goods in the markets of 27-nation bloc.

"Pakistan wants trade rather than aid in order to strengthen its economy," Gilani said.

This, he added, is essential to revive the national economic architecture, which is adversely hit because of Pakistan's role as a frontline state in war against terror.

The prime minister said winning hearts and minds of people was significant to defeat terrorism and extremism comprehensively.

"This could be possible," he said, "only if we accord priority to the reconstruction of militancy-scarred areas urgently besides investing in the social sector, particularly in education, health and employment creation."

The prime minister stressed the need of international cooperation to further develop the capacity of Pakistan's law enforcement agencies for coping with new dimensions of terrorism.

Andrew Mitchell said the United Kingdom would do everything to help Pakistan in its efforts to eradicate poverty and promote literacy.

Published in the Express Tribune, June 10th, 2010.
COMMENTS (1)
Comments are moderated and generally will be posted if they are on-topic and not abusive.
For more information, please see our Comments FAQ