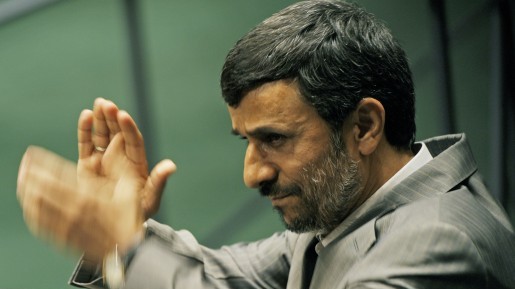 ---
Reacting to the United Nations sanctions, Iranian President Mahmoud Ahmadinejad said that the new UN sanctions imposed on Tehran should be "thrown in the dust bin".

An Iranian Foreign Ministry spokesman said the move towards the resolution was an incorrect step and it is neither constructive nor efficient in solving the issue.

A few minutes before the sanctions vote was held Iran's chief nuclear negotiator Saeed Jalili said that Tehran will deliver a harsh response if it was confronted with new UN measures, he also warned that choosing confrontation will be met with Iran's firm response.

Obama on the sanctions

Meanwhile, US President Barack Obama said the nuclear sanctions against Iran sent an unmistakable message to the leadership of Iran. He said the resolution will put in place the toughest sanctions ever faced by the Iranian government.

He also said that it sends an unmistakable message regarding the international community's commitment to stop the spread of nuclear weapons, and warned that the sanctions would not change Iran's stance over its nuclear program overnight, but that the Tehran government would eventually change track.

He, however, made clear that the sanctions do not close the doors of diplomacy.
COMMENTS (30)
Comments are moderated and generally will be posted if they are on-topic and not abusive.
For more information, please see our Comments FAQ