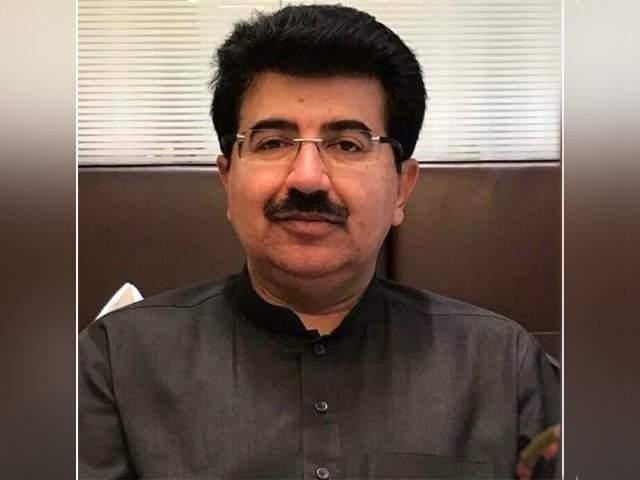 ---
ISLAMABAD: Balochistan Chief Minister Jam Kamal Khan has said that the Balochistan Awami Party (BAP) would strongly oppose any attempt to de-seat the Senate chairman, calling talks of opposition's no-confidence motion against Sadiq Sanjrani an affront to the people of Balochistan.

"A no-confidence motion against the Senate chairman would send a negative message to the people of Balochistan. It will be viewed as an attempt to remove its representative from leading the upper house of Parliament," Kamal said while addressing journalists at a ceremony in the Quetta Press Club on Friday.

He urged the Pakistan Peoples Party (PPP), which played a pivotal role in Sanjrani's election to the post, to ensure that the Senate chairman completes his tenure. "Otherwise, it will create chaos on the political front," he said.

PPP, PML-N agree to de-seat Senate chairman

He said that Sanjrani had proven to be neutral in his role as Senate chair while being well-versed in the protocols of the house proceedings.

"The BAP will support the Senate chairman and work with all coalition parties to foil any attempt against Balochistan's representative," Kamal emphasised.

Solidarity visit

A delegation comprising representatives of the ruling Pakistan Tehreek-e-Insaf (PTI) and allied parties rallied behind Senate Chairman Sadiq Sanjrani on Friday, two days after an all party conference (APC) attended by nearly all opposition parties decided to adopt a constitutional way for his removal.

Speaking to reporters after the meeting alongside Sanjrani, Federal Minister for Inter-Provincial Coordination Dr Fehmida Mirza said they had called on the Senate chairman "for solidarity".

She said the government and its coalition partners were thoroughly satisfied with the way Sanjrani was managing the Senate.

"He has been totally neutral and impartial which is the role of a Senate chairman or speaker," Dr Mirza said. She added that the certain government members had even expressed reservations that Sanjrani was giving excessive time to the opposition members.

"It is the prerogative of the Senate chair to allocate time to parliamentarians," she said.

Meanwhile, Sanjrani said that he has always taken extra care to ensure that the proceedings in the upper house are held in a fair and impartial manner, while declining to comment on opposition's efforts to remove him from the chairmanship.

The lawmakers who visited the Senate chairman in his chamber included members of the PTI, Pakistan Muslim League-Quaid, Balochistan Awami Party and Grand Democratic Alliance.

Sanjrani had been elected chairman of the Senate after the PPP's Raza Rabbani completed his term in office in March last year.

He had bagged 57 votes against 46 secured by his opponent, Raja Zafarul Haq of the PML-N. Though the PML-N had offered to support the PPP if Rabbani was fielded by the PPP as a candidate, the offer was turned down by Asif Ali Zardari.