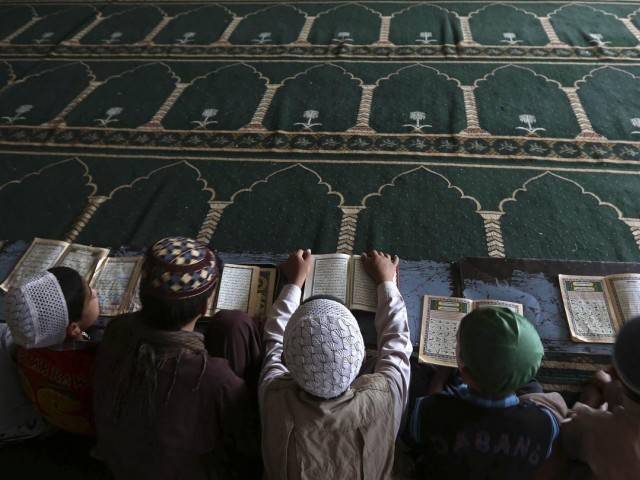 ---
In another incident of abuse at a seminary, a student was reportedly hung upside down and beaten with footage of the act going viral on social media.

Police took notice of the video that showed an individual beating a pupil inside a seminary.

The madrasa administration claimed that the incident occurred last year, after which a settlement was reached between the management and the aggrieved party.

Police officials launched an investigation into the matter and stated that a total of three children were residing in the Rawalpindi seminary.

It was further revealed that the seminary consisted of one room and three halls. However, it had not been listed under category 'C'.



In May, the Pakistan Tehreek-e-Insaf-led government, as part of its strategy to dismantle extremist networks, decided to introduce major reforms in the curriculum of over 30,000 Islamic schools or madrassas dotting the country's landscape.

The proposed reforms included banning chapters that are fueling hatred. It also suggested the introduction of modern subjects like science, skills and teaching of English language in the curriculum.

The decision was announced after Pakistan faced ample pressure from western nations to regulate seminaries. The government, therefore, banned several religious outfits and announced to bring reforms in madrasas in order to bring them under government control.