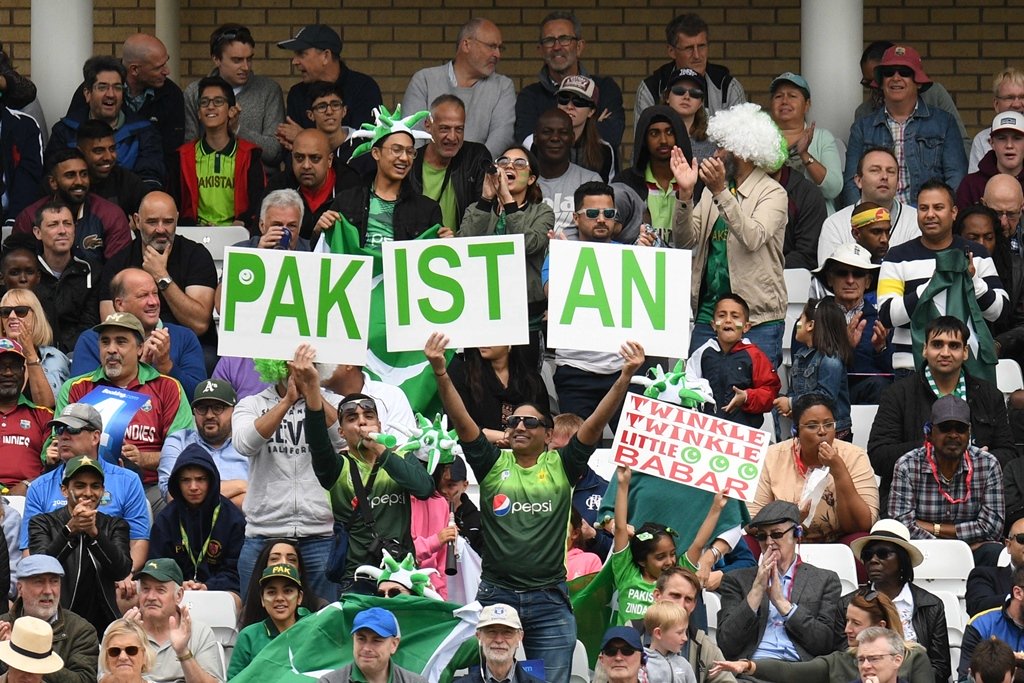 ---
Have you ever seen the sun set in the east? Do you expect to see a bird flying backwards? Will we ever be able to predict which Pakistan side will come to the ground on a given day? No.

Nature is a combination of systems which work in congruity to create what we see and feel every day. Anything which doesn't fit in the system, or works anti to it, is considered an oddity, a deviation from the normal. Such is the state of the Pakistan cricket team.

In the cricketing world, all teams fit perfectly well in a system. They follow patterns. However, normal can turn into mundane rather quickly. Patterns lead to predictability. But cricket still remains interesting.


In pictures: Unpredictable Pakistan end New Zealand's unbeaten run


Why? Some may say cricket has turned to shorter, quicker formats to stay relevant. Others may say that changing the rules has helped the game gain more popularity, it has made it more appealing to audiences. Meanwhile fans from each country believe their respective teams add more flavour to the sport.

But my argument is that cricket will not be cricket if Pakistan is extracted from the equation.

Pakistan team to cricket is what spice is to biryani, what caffeine is to coffee, what scent is to a flower. Pakistan are the soul of the game of cricket.

Some may feel otherwise, some may say Virat Kohli's consistency is what defines cricket, Don Bradman's class is what defines cricket, Wasim Akram and Waqar Younis' outstanding bowling pair is what defines cricket.

You can name Ricky Ponting, Stephen Fleming, Jacques Kallis, Saeed Anwar, Shahid Afridi, Courtney Walsh, Ian Botham, Imran Khan, Kumar Sangakkara, Brendon McCullum, and maybe the list never ends, but cricket is not an individual's game.

Its 11 players versus the other 11, plotting and planning against each other to come out on top at the end of the day, and tell me a sight more fascinating than when Pakistan are switched on and are outgunning the goliaths, one by one.


In pictures: Pakistan keeps World Cup hopes alive after beating South Africa


Pakistan are the anomaly that some hate while others love as they are the true embodiment of cricket's main essence, unpredictability. A cricket match can be turned on its head with a couple of quick wickets or a few consecutive boundaries, and likewise Pakistan can lose to an inconsistent West Indies side on one day and then are able to beat the mightiest (England and New Zealand) on the other.

Attempts have been made to normalise what Pakistan do, win out of nowhere and lose in an unworldly fashion, but no formula has been effective enough to forecast what will happen the next day, the next hour, or even the next over.

Take victory over New Zealand for example. Five wickets down, the Kiwis were out of the game but Pakistan switched off, only to be switched on later. Babar Azam and Haris Sohail built a partnership in the middle-order which was very anti-Pakistan. Their middle-order should predictably collapse after the openers fell, but not this time.

Come the must-win contest against Afghanistan, a normal Australian or Indian fan would be already counting it as a win, but not us Pakistanis. We believe in our team, but we believe that something as normal as a routine victory cannot be expected.


In pictures: Highlights of Pakistan's rout by India


Something will happen: an unnecessary run-out, an important catch will be dropped, or maybe the predictable batting collapse may happen, but even if that doesn't happen, something unearthly will happen.

A Pakistan match cannot end without any twists and turns. That will be normal and Pakistan doesn't know how to do normal. Let's pray the anomaly works this time, once again, in Pakistan's favour, and not against it.
COMMENTS
Comments are moderated and generally will be posted if they are on-topic and not abusive.
For more information, please see our Comments FAQ