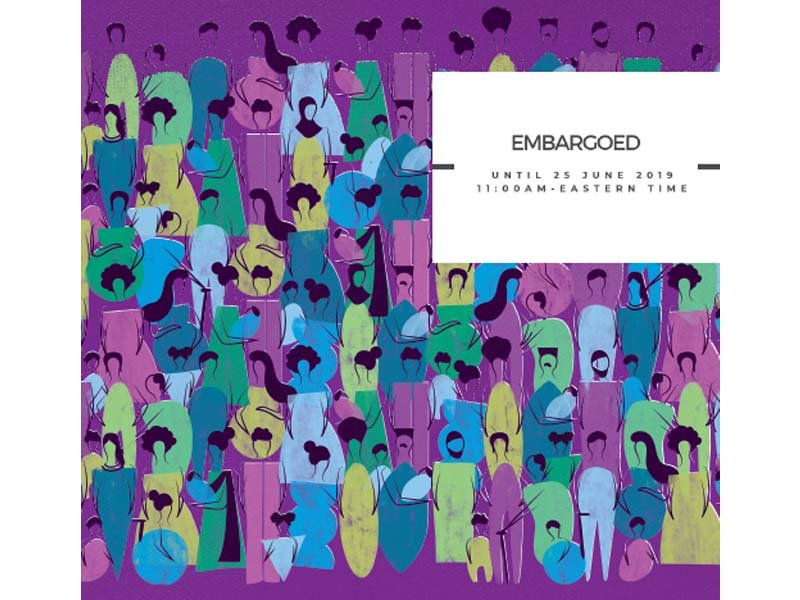 ---
KARACHI: When it comes to unpaid care and domestic work, women in Pakistan suffer the worst rate of gender disparity in the world, a new United Nations report has revealed.

According to data published in the UN Women's flagship 'Progress of the World's Women 2019-2020' report, for every one hour a man spends on unpaid care and domestic work, Pakistani women spend 11 hours doing the same.

The ratio is higher than any other country in the world and is even worse than the median figure for the Northern Africa/Western Asia, the region with the widest gender gap when it comes to unpaid work.

In contrast to Pakistan, women in fellow Muslim states Egypt and Oman spend nine hours and two-and-a-half hours on unpaid work for every one hour men in those countries do the same.




The gender gap appears to be narrowest in Belgium, according to the report, where women spend only half-an-hour more on unpaid work for every hour men spend.

The UN report linked the gender gap for unpaid care and domestic work to countries' care dependency ratios (CDRs) for children aged five or lower.

Regions with the highest CDRs, which include South Asia, also display the highest average fertility levels, it stated. However, the report pointed out that although having fewer children, as is underway in many developing regions, would result in some decline in CDR, it would not result in a proportional reduction in women's unpaid care and domestic work.

The UN report also highlighted the 'discernable' impact marriage and child bearing have on women's participation in the labour market. It noted that the labour force participation rate for women who are married or in a union is particularly low in the Central and Southern Asia region at 29.1 per cent when compared to other country groupings even though opportunities for women have increased manifold.

"The extent to which laws reinforce gender inequality is particularly stark in the Northern Africa and Western Asia, Sub- Saharan Africa and Central and Southern Asia regions," the report stated.

Pointing out additional risks that women and girls continue to face, the UN report highlighted that "girl children… in large swathes of Asia, especially in the northwest of Southern Asia… have long faced discrimination in intra-household distribution of food and various forms of health seeking behaviour, putting their well-being and even survival in jeopardy."

It added that "the availability of amniocentesis and ultrasound scanning has made it possible for parents in some countries to reconcile their desire for smaller families with continued preference for sons through sex-selective abortions." The report said as of 2017, Pakistan is among countries with abnormally high gender ratios.

"This year's Progress of the World's Women report mainly focuses on how it is essential to make sure families are at the core of policymaking and implementation leading to achieve the Sustainable Development Goals (SDGs)," said UN Women's Country Representative for Pakistan Jamshed Kazi in his remarks on the report. "While we inch towards SDGs, it is essential for families to be places of equality and free from all forms of discrimination and violence."

Kazi urged the Pakistan government to "amend and reform family laws including child marriage bills so that women and girls are free to decide whether, when and who to marry and enable their access to family resources."

He stressed it would be 'great' if the government considers paid parental leave, support for children and to elderly persons "on par with global best practices while crafting comprehensive social protection systems that can help to sustain families."

"We equally need to either introduce new, amend existing and then implement effectively laws and policies that ensure women's physical safety to eliminate all forms of violence against women and girls and providing access to justice and support services for survivors of violence," the UN representative added.
COMMENTS
Comments are moderated and generally will be posted if they are on-topic and not abusive.
For more information, please see our Comments FAQ