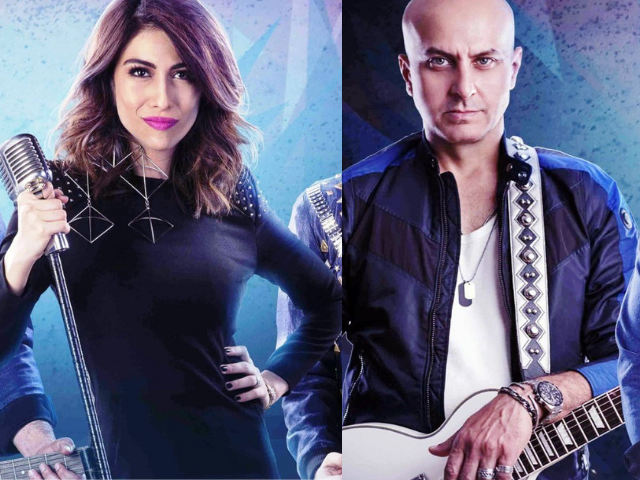 ---
KARACHI: The stage is set. The judges, musicians and instruments are all ready. Battle of the Bands is going to be returning to our television screens on June 29, with its much-awaited fourth installment and a new host in tow: Ali Safina.




As the judges are preparing themselves for the upcoming season, The Express Tribune sat down with Misha Shafi to get the lowdown on what the audience can expect from the super hit reality show this year.

The Mein singer revealed that the singing competition's format has changed significantly this time around. "What we are doing is that we have squeezed out the strong bands from the audition rounds instead of shortlisting and then again shortlisting them," Shafi explained. "We have then pitted the chosen 12 bands against each other so we now have face-offs. That can be exciting, tricky and nerve-wrecking for them but not so much for us unless we have a favourite and are rooting for them. Such battles can result in a band getting eliminated based on a day's weak performance that is otherwise consistent."

Keeping a band intact is a huge, huge task: Strings

Shafi also spoke of what she has learned from the selected bands, as one of the judges. "I've learned a lot about pressure, humility and how important it is believe in yourself. Seeing these kids come in and take such huge risks is inspiring. The biggest one can be rejection - it can be scarring," she said. "When you have all these creative kids taking such risks on national television… I've learned a lot from watching them. For someone who's from the industry, I could tell what works and what doesn't."

Speaking about how she has always been the performer, being the judge and audience is very exciting for Shafi. "It's completely different. Sitting on the panel and watching these bands perform would teach one a lot. Just being amongst the audience and not onstage is a complete shift," added the Aaya Lariye hit maker. "A lot of the participants inspire us. They have stars in their eyes, they are so passionate, they're so hopeful and they are so nervous! And it's all very thrilling."




We also caught up with Battle of the Bands producer, musician and former Vital Signs member Shahi Hasan to get his two cents on the upcoming season. "The audience will see how we have changed the format of the show. It will be quite nerve-wrecking to watch," he shared. "They should expect a lot more new music to come out. We have primarily focused on original content and the bands are of all kinds. The musicians are better, the singers are better. Bands who have been together for the last four to six years have come in and wish to win."






Hasan hopes Battle of the Bands will serve as a benchmark for a lot of newcomers trying to make it big. "Through this show, what we have tried to do is reignite the band culture in the Pakistani music industry," he continued. "I think it's a great initiative. There's hardly any music industry left in Pakistan… only a couple of artists who are making it big. We need more such shows; we need more such initiatives."

Have something to add to the story? Share it in the comments below.