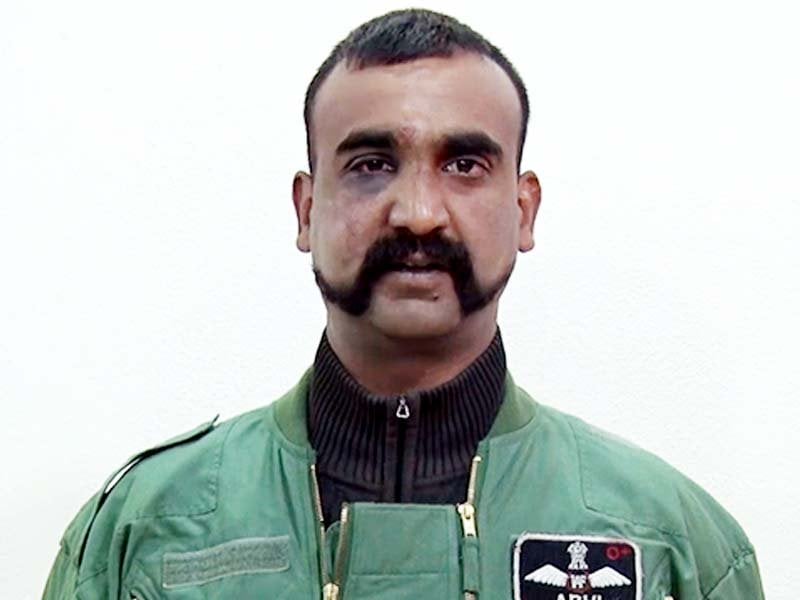 ---
Indian Air Force (AIF) pilot Abhinandan Varthaman is back in the headlines. This time, after an Indian opposition party's parliamentarian called for his facial hair to be declared the 'national moustache'.

On February 27, the IAF pilot was captured after Pakistan Air Force (PAF) aircraft shot down two Indian jets after they intruded into its territory.





"Wing Commander Abhinandan Varthaman should be awarded and his moustache should be made 'national moustache'," Adhir Ranjan Chowdhury, leader of the Congress party in the lower house of parliament, said on Monday.



According to Indian media reports, the opposition party's leader argued that the pilot should be given a national honour.

Pakistan 'as a goodwill gesture'  handed over the captured pilot to Indian authorities at Wagah border on March 1.

https://twitter.com/schaheid/status/1101519617212796928

Tensions escalated between Islamabad and New Delhi after the February 14 suicide attack in which a young man – a native of occupied Kashmir – rammed an explosives-laden car into an Indian paramilitary convoy, killing over 40 personnel in Pulwama district.

Following the Pulwama incident, the Indian Air Force violated Pakistani airspace near the Line of Control (LoC) and were chased away by PAF jets on February 26.
COMMENTS
Comments are moderated and generally will be posted if they are on-topic and not abusive.
For more information, please see our Comments FAQ