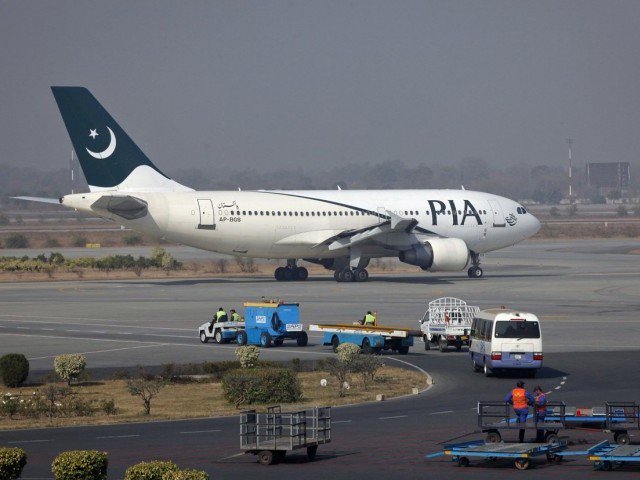 ---
ISLAMABAD: The finance ministry has given Rs2.5 billion collected from prospective Hajj pilgrims to Pakistan International Airlines (PIA) in a bid to help it avoid defaulting on dues to the Saudi General Authority of Civil Aviation (GACA). Failure to clear the amount by the due date could result in PIA being barred from landing in Saudi Arabia during the Hajj season and create massive problems for pilgrims.

These dues had been adding up for the airline's normally scheduled flights.

Federal Minister for Aviation Ghulam Sarwar Khan blamed PIA's near-default situation on the previous government and said that his government has gotten PIA removed from the default list by clearing overdue payments to Saudi civil aviation authorities using funds from the ministry of religious affairs.

The minister explained the unusual routing of funds from the religious affairs ministry to PIA by saying that past practice was for the government to pay PIA its dues for Hajj expenses after the Hajj season, but it has done so in advance this year to help it clear its dues.

PIA earns additional Rs10m by commercialising 'leg space' seats

Khan told Express that the destruction of national institutions due to maladministration is the legacy of the previous governments. He confirmed that PIA was on GACA's default list for failure to clear longstanding dues and that the Saudi agency had made it clear that PIA could be barred from conducting flight operations in the country during the Hajj operation. He said PIA is no longer on the default list and there will be no delay in the airline's Hajj operations.

PIA owed GACA billions of rupees on account of parking, ground handling and aeronautical charges. Sources said that GACA had demanded, by special dispatch, that the PIA administration clears its liabilities at the earliest, which is why PIA sought help from the federal government.

PIA's hajj operations will begin from July 4 and will continue until September 14. According to the schedule, 78,000 Hajj pilgrims will be travelling on 350 Hajj flights operated by the flag carrier, an increase of 13,000 pilgrims over last year.

Default grounding

Meanwhile, PIA has defaulted on payments to Boeing, Airbus and General Electric, which has led to the aircraft and parts manufacturers refusing to sell them spare parts. After their denial, PIA grounded at least one Boing 777 and one Airbus A-320 and began cannibalising them for parts to repair other planes.

According to sources, PIA owes at least $3.2 million (Rs502.5 million) under customer support programmes.

The aviation minister said previously, spare parts were purchased from plane manufacturers without paying them on time, which led them to stop selling to the flag carrier.

SC orders PIA to file plea against contract employees' regularisation order

He said that due to the efforts of the current PIA administration, the disputes with aeroplane manufacturers and PIA have been resolved, and the fresh purchasing of parts for PIA's planes has started.

He said repair work on the grounded planes is still ongoing and after the 777 is returned to operational status, they will shift focus to the A-320.
COMMENTS
Comments are moderated and generally will be posted if they are on-topic and not abusive.
For more information, please see our Comments FAQ