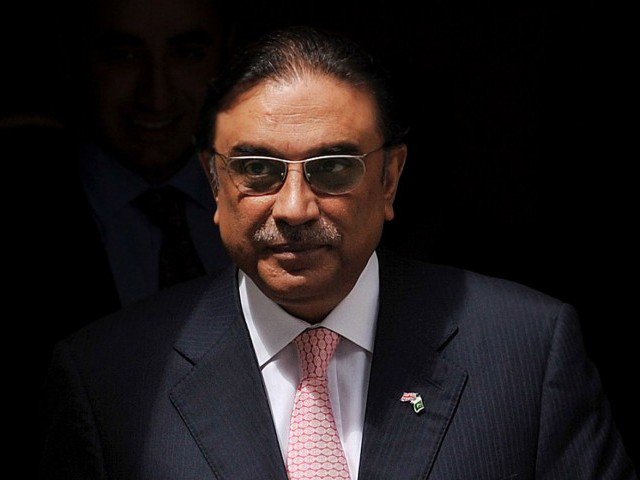 ---
ISLAMABAD: The Islamabad High Court (IHC), in its detailed judgement of PPP co-chairperson's bail plea dismissal, stated no ulterior motive can be attributed to the National Accountability Bureau (NAB) for the arrest.

Justice Amir Farooq and Justice Mohsin Akhtar Kiyani announced the IHC decision stating that interim bail can be granted if the arrest made is based on ill-intention.

However, in its written order, IHC said NAB's arrest of Zardari was based on the need for further investigation of the accused and as such, there is no ulterior motive involved in his arrest.

The judgement also states that arguments on behalf of the petitioners that chairman NAB does not have authority or jurisdiction in the matter are "without substance".

Zardari arrested in fake accounts case

"Under section 24 (a) read with section 24 (c) of the Ordinance, Chairman NAB can issue warrants of arrests even after the reference is filed," reads the report.

The court maintained that the Supreme Court (SC) fixed a standard for bail in NAB cases in the Avenfield reference. SC's decision also applies to the pre-arrest bail case, it added.

Former president Asif Ali Zardari was arrested by NAB last week after IHC recalled the pre-arrest bail granted to him and his sister Faryal Talpur in the fake accounts case.

The cases against Zardari are part of the investigations being conducted by NAB in pursuance of the Supreme Court's verdict in the money laundering of billions through fake accounts case wherein it was forwarded a joint investigation team (JIT) report.

Other suspects in the investigation include Omni Group's Anwar Majeed and his son Abdul Ghani Majeed, former Pakistan Stock Exchange chairperson Hussain Lawai and Summit Bank Senior Vice-President Taha Raza.