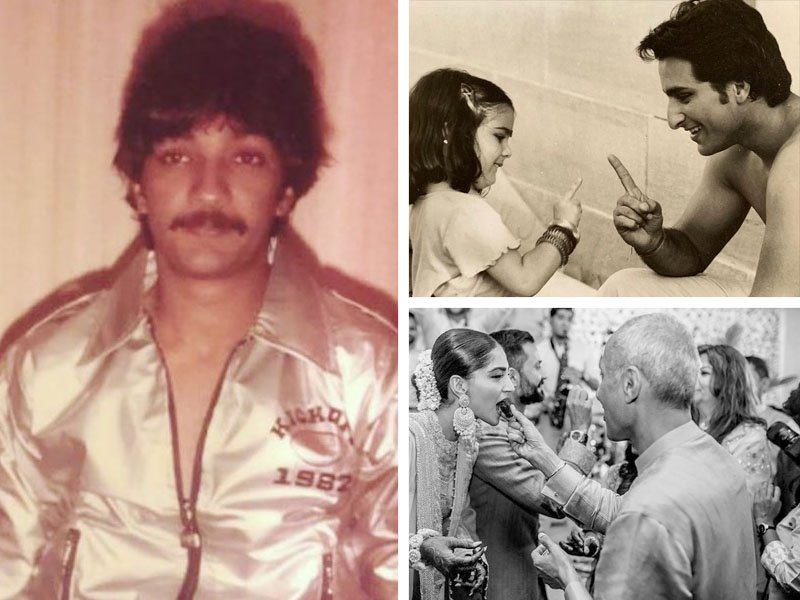 ---
This year for Father's Day, many Dad's around the country are made to feel special for the role they play in their children's lives.

It goes without saying that celebrities are showing on social media just how much their father's mean to them by posting some precious moments with them.

From Sara Ali Khan, Ranveer Singh to Sonam Kapoor, let's take a look at some Father's Day throwbacks via Instagram that has got us all smiling.

Ranveer Singh




Ranveer is known for his quirky fashion sense and we can now see where he got it from!  In an adorable throwback post, Ranveer treats his followers to a  flashback of his father with the caption "well, now you know."  He also used the hashtag #iloveyoupapa to show his appreciation for his Dad.

Sonam Kapoor




We are just in love with this beautiful capture of Bollywood star Sonam Kapoor and her father at a wedding, with a black and white slider of him feeding her and her doing the same for him.  "Happy Father's Day to someone who has unending faith in me," Sonam captioned in her post.

Zara Noor Abbas




Looks like Zara was full of love even as a child!  The Khamoshi star posted an old but wonderful picture of her father cradling her as a baby and she's clearly showing him too much affection by smothering his face.  She kept the caption simple yet sweet, saying, "forever."

Happy Father's Day to these first-time celebrity dads

Varun Dhawan 




Bollywood star Varun had a little bit of a funnier take on Father's Day, posting a video of his father slapping him on the face.  That's right!  The duo seem to have a fun relationship, which is evident with Varun's unconventional joking post of him and his Dad.  Needless to say, his followers loved it!

Sara Ali Khan




Sara shows us how much she loves her Dad and the bond they share in some intimate moments shared on her Instagram.  The Simmba star posted a slideshow of her adorable toddler self and her father, showing just how much of a inseparable pair they are.  And it seems they really were partners in crime, if the pictures are anything to judge by!

"Thank you for always being here for me, for being my partner on nerdy holidays, for teaching me how to read, for showing me my first rain and snow, for teaching me how to eat spaghetti and all the while remaining patient, loving and compassionate," Sara wrote as a tribute to her Dad on the Instagram post.

Happy Father's Day to all these celebrities Dad's and to those celebrating around the country.

Have something to add to the story? Share it in the comments below.