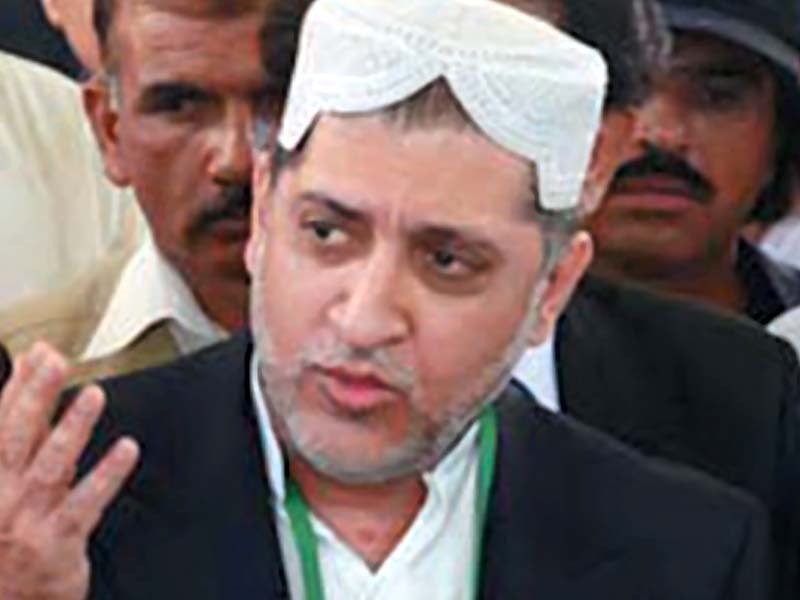 ---
ISLAMABAD: Following a meeting with a delegation of the Pakistan Peoples Party (PPP) on Friday, Balochistan National Party (BNP-M) President Sardar Akhtar Mengal said his party was ready to join the opposition if it accepted the BNP-M's six-point agenda.

The BNP-M chief said this while addressing a press conference following the meeting with the delegation of senior PPP leaders, who had called on him to invite him to join the opposition benches.

PPP leaders Khursheed Shah, former prime minister Pervez Ashraf, Nayyar Bukhari, Naveed Qamar, Farhatullah Babar and Agha Rafi were part of the delegation.

Mengal also expressed disappointment at the government's failure to make progress towards the implementation of its six-point agenda it reached with the Pakistan Tehreek-e-Insaf at the time of the formation of its government in August last year.

"Our demand is the same," reiterated Mengal. "We are ready to join the opposition if it agrees to implement our six-point agenda."

The six points included recovery of missing persons, implementation of the National Action Plan, implementation of six per cent quota for Balochistan in the federal government, immediate repatriation of Afghan refugees and the construction of dams in the province to resolve the acute water crisis.

"We did not join the treasury bench to derive benefits or get ministries," he stressed, adding that his party joined the ruling coalition in the National Assembly to ensure the implementation of its demands.

He added that the same points were put forward before the PPP delegation. "They will discuss our demands with other opposition parties," he said, adding that another meeting would be held in the next few days.

Mengal said that he discussed the current political climate with the delegation as well as the myriad of problems facing the country. "Our problems will remain intractable until democratic institutions are strengthened."

The BNP-M has repeatedly called on the federal government regarding its six demands including the threat to abstain from voting for the federal budget despite being a coalition partner.

On Wednesday, the ruling PTI had constituted a three-member committee to oversee the implementation of the agreement. The members of the committee, headed by Defence Minister Pervez Khattak, met BNP-M chief Sardar Akhtar Mengal and discussed with the latter coalition-related matters.