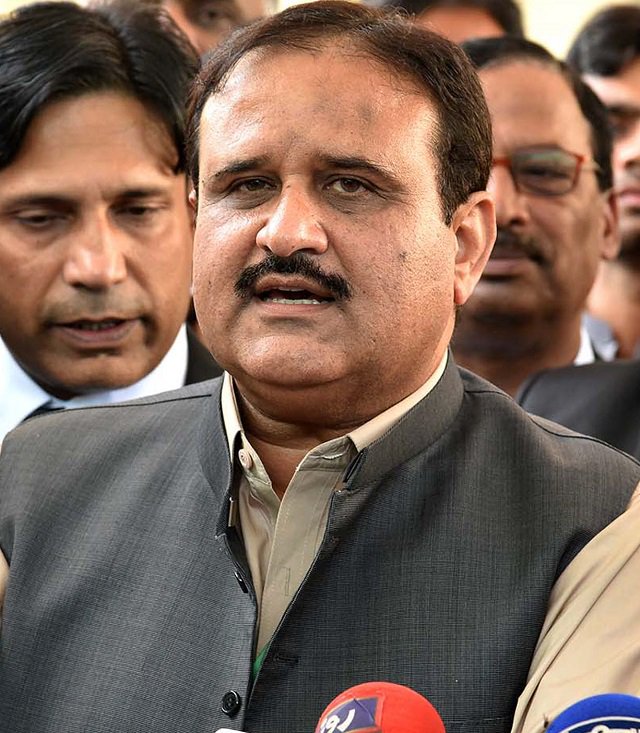 ---
LAHORE: The government will introduce a new system for issuing land ownership deeds through commercial banks in the province. A meeting chaired by Punjab Chief Minister Sardar Usman Buzdar was held in this regard on Tuesday.

Addressing the meeting, the CM said that separate counters will be established in banks to issue ownership deeds and this step will further facilitate the people. The Punjab government has also decided to initiate an online system for issuing land ownership deeds. This system will begin from July 1, he said.

He ordered that a system for depositing dues should be introduced at every land record centre, adding that the project of extending the scope of land record centres should be completed as soon as possible.

"Land record centres should be established in government buildings on a permanent basis," he said. He maintained that immediately disposing of public complaints relating to matter of revenue is essential. Any delay in this regard will not be tolerated, he said.

He expressed that the land utilization policy should be ensured after its early approval and the settlement process should be completed as soon as possible in Dera Ghazi Khan division.

He added that a transparent system for promoting farming will be introduced by leasing state land. Buzdar stressed that public complaints regarding revenue officials will not be tolerated and that a helpline should be activated to overcome corruption.

Punjab Revenue Minister Malik Muhammad Anwar, Planning and Development Board chairman, Punjab Land Record Authority chairman and other officials also attended the meeting.

'Strict monitoring of projects to be ensured'

Further, the chief minister said that development projects in the province will be strictly monitored to ensure transparency and to ensure that funds are correctly utilised.

In this regard, the Chief Minister's Inspection Team (CMIT), the Anti-Corruption Establishment (ACE) and other departments have been directed to monitor development schemes. Further, an effective monitoring system has also been designed to oversee different projects such as the DG Khan Development Package.

Officials have been ordered to implement the monitoring mechanism and all line departments should ensure transparency at every level, he said.

Buzdar stated that he should be updated about the progress on a daily basis, adding that there will be no compromise on the quality of construction work.

He maintained that top quality public welfare scheme will be ensured. The proper utilisation of public funds can be ensured by maintaining the high quality of development schemes, he said.

"No one will be allowed to waste resources in the province. Any delays and leniency will not be tolerated," he said.

CMIT, ACE and other line departments should strictly monitor the process so that schemes are completed well within time, he said.

Message on World Against Child Labour Day

In a statement on World Against Child Labour Day, celebrated on June 12 (today), the chief minister maintained that child labour is a socio-economic issued which has multiple factors contributing to it.

He stated that child labour is a criminal offence. "Protecting children's rights is the collective responsibility of society," he said.

Children are a national asset. Paying attention to their upbringing and education is the responsibility of each and every person, he said.

Child labour can be eliminated through consistent efforts and the people should also realised their responsibility in this regard, he said.

"Eradicating child labour is our mission and every possible effort will be made in this regard so that children can remain safe," he said. The purpose behind observing this day is to educate people about the hazardous effects of child labour.

We should all reiterate our commitment and accelerate our efforts to eliminate child labour from society, Buzdar concluded.

Published in The Express Tribune, June 12th, 2019.