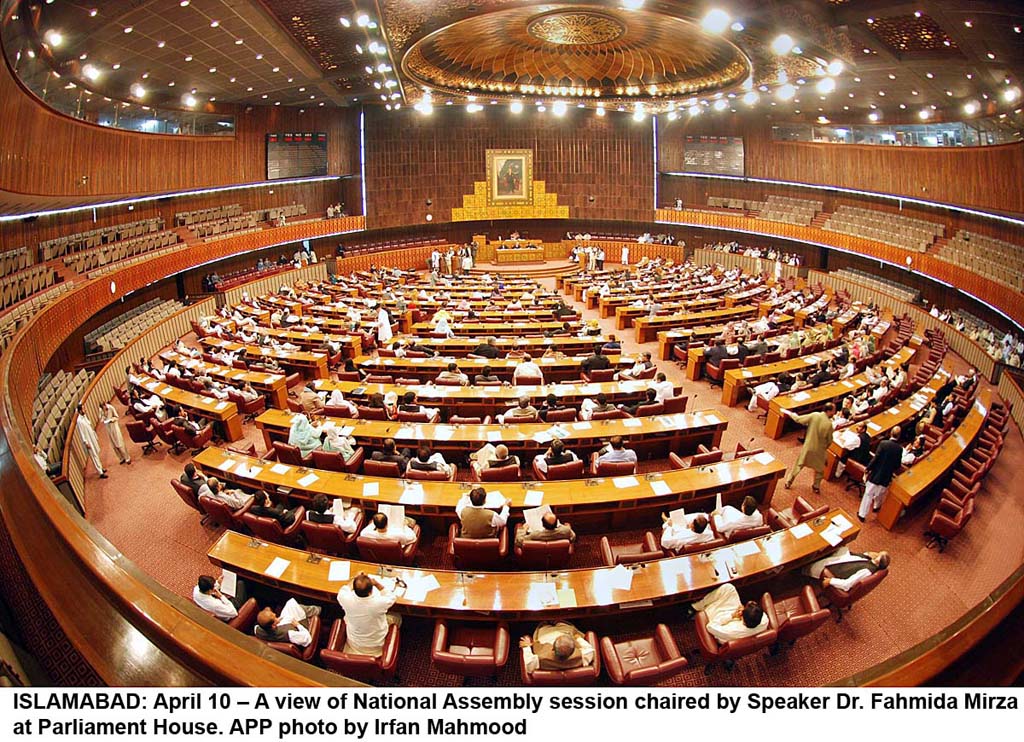 ---
ISLAMABAD: The Pakistan Tehreek-e-Insaf (PTI) government is set to present its first annual budget for the financial year 2019-20.

Minister of State for Revenue Hammad Azhar will brief the parliament when the National Assembly convenes Budget 2019-20 session Tuesday evening.


Prime Minister Imran Khan will chair a federal cabinet meeting prior to the budget session. A copy of the Finance Bill 2019-20 will be laid before the Senate at the session today at 6:00pm.

Budget to focus on strict fiscal discipline


The budget for the fiscal year 2019-20, which is due to be presented on June 11, is not one that will boost economic growth, however, it is more likely to be a budget focused on curtailing the twin deficits; fiscal and current account.

More importantly, the government would make sure to implement the International Monetary Fund's (IMF) prior conditions through the budgetary measures to win the final approval from the fund's executive board for a 39-month-long loan programme worth $6 billion.

In a nutshell, the PTI government is set to present a tax-laden budget in an attempt to achieve the ambitious tax revenue collection target of Rs5.55 trillion – over 40% higher than the collection expected in the outgoing fiscal year 2019.

The budgetary measures to narrow down the twin deficits under the IMF conditions would at first further slowdown the economic growth in FY20, but would expectedly help revive the sustainable economic growth from FY21 onwards.

"FY20 budget will address tough economic conditions to revive economic growth that is to restrict the twin deficits and target stringent revenue goals via an increase in GST, higher taxes on salaried class and enhanced documentation of the economy," AHL Research said in a report on 'Pakistan Budget Preview – A Bitter Pill'.

Govt to largely abolish PML-N era non-filer regime

Furthermore, approval of the IMF programme is subject to some prior conditions, which will also be addressed in the budget; these include reducing the primary deficit to 0.6% of GDP, led primarily by augmenting tax collection to an ambitious Rs5.5 trillion, it said.

"This budget will focus on fiscal discipline, which will involve an ambitious tax revenue target and curtailment of expenses," Topline Research stated in its report on 'FY20 Budget Preview – Tax Laden Budget'.

"Budget FY19-20 will most likely be presented on the terms and conditions of IMF to bring the economy back on the right track."