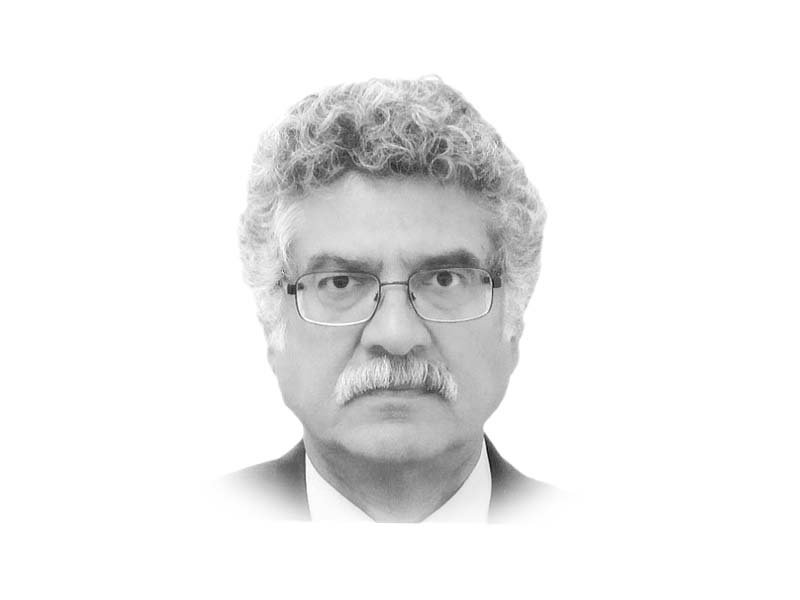 ---
While assessing Prime Minister Modi's recent landslide victory, it is noteworthy that the two prominent Indian legal experts, Justice Markanday Katju, former judge of the Supreme Court, and Ram Jethmalani, a leading lawyer, used virtually the same words — 'Rogues and Rascals' — to describe Modi's BJP. Other even less charitable indictments include the 'Butcher of Gujarat' for Modi's role in the massacre of Muslims in 2002, as being 'implacably malevolent' by the and the 'great divider'. Yet Modi led his party to an unprecedented victory, demolishing the Congress and other opposition parties. This enigma needs to be understood in its proper perspective.

For Indian liberals like historian Pankaj Mishra, Modi "seduced India with envy and hate", since he is "an unreconstructed ethnic-religious supremacist, with fear and loathing as his main political means". In the words of economist Amartya Sen, Modi "has been able to influence other's thinking with his striking readiness to make political use of hatred and loathing for those with different origins and religious beliefs, such as Muslims".

Modi's divisive tactics can be reduced to one word — Hindutva — the toxic ideology of the RSS which Modi joined in his youth. Formed in the 1920s by Vinayak Savarkar and others, the RSS has been a fascist Hindu supremacist organisation that uses religion, myths, xenophobia and historical distortions to promote the emergence of a 'Hindu Rashtriya' or Hindu nation. Moreover, that Muslims and other minorities have no place in India which can only be the land of Hindus. Therefore, in Modi's view, the BJP, as the political vehicle of the RSS and other members of the 'Sangh Parivar', the Hindu Brotherhood, including the RSS, Bajran Dal, VHP and others, have the mission to unite all Hindus into one nation. Therefore, India's 'secular' ideology advocated by its founding fathers is unacceptable, especially since secularism has been used to 'appease' Muslims. Moreover, taking a hard line with Pakistan along with accusing Indian Muslims of being 'Pakistani agents' adds to the 'muscular' Modi image.

Modi successfully used such tactics to rule Gujarat from 2001 with systematic targeting of the Muslim community in 2002. In 2014, he brought this policy to the national level as Prime Minister. Combined with dreams of achieving India's 'rightful' place as a global power, Modi also promised promotion of business opportunities, employment and eradication of corruption.

While India did gain power and prestige globally, thanks also to the alliance with the US against China, the nearly 200 million Muslims, about 14% of the population, began to suffer immensely. Under the pretext of cow protection, innocent Muslims were targeted by 'cow vigilantes'. Muslims spaces for praying were drastically reduced. Marriages between Hindus and Muslims were forcibly prevented to combat 'love jihad'. Muslims were attacked for not giving up their seats to Hindus on buses and trains. Muslim migrants from Bangladesh were declared 'termites' by Amit Shah, the BJP President. The BJP leader from UP, Yogi Adityanath, threatened that Muslims had no place in India. Another leader, Pragya Thakur, even praised Ghandi's assassin, Nathuram Godse as 'a patriot' since she claimed Ghandi was a 'Muslim sympathiser'.

The worst brunt of Modi's policies has fallen on the Muslims of India-Occupied Kashmir against whom Indian repression has reached unprecedented levels of brutality along with the efforts to change the Valley's demographic Muslim majority by Hindu settlements and amendments to its constitutional status.

The fact that Modi has been reelected in 2019 with an even greater majority demonstrates that India's Hindu majority fully supports his divisive agenda and nationalist Hindu chauvinist rhetoric despite the failure to deliver on his promises. According to Amartya Sen, "Unemployment is at a 45-year peak, economic growth is faltering and uneven in its impact, eliminating healthcare remains neglected and there has been no decrease in red tape and corruption." Meanwhile thousands of farmers, faced with starvation, continue to commit suicide.

But slogan-mongering on hate and fear has 'seduced' the Hindu voter. According to Mishra, "Intoxicating voters with the seductive passion of vengeance and grandiose fantasies of power and domination, Mr Modi deftly escaped public scrutiny of his record". It was also made possible by Hindu supremacists infiltrating vital institutions, the armed forces, the ludiciary, universities and even the Election Commission, one of India's few unimpeachable bodies. Equally important has been the massive campaign donations from crony business houses, enabling Modi to spend twice as much as his opponents. A cravenly sycophantic media, meanwhile, extolled Modi's achievements, even his canard about the military confrontation with Pakistan after the Pulwama incident and for calling Pakistan's 'nuclear bluff', which was brazenly used to mislead the voters.

The underlying reality, however, is that Modi has correctly judged that Indian secularism is actually a façade. It was used perforce by Gandhi and Nehru to bind India's multiple fault lines on the basis of religion, caste, language and ethnicity. But when needed, both played the communal card. By contrast, Modi has bet on Hindu chauvinism and majoritarianism with great successes.

Various combinations of this formula have been used successfully elsewhere as well: by Trump in the US, Netanyahu in Israel, Viktor Orban in Hungary, Matteo Salvini in Italy and Sebastian Kurz (until recently) in Austria. They have used ultra-nationalism, populism, xenophobia, majoritarianism and of course, Islamophobia, to gain popular support. Trump has also declared himself a 'big, big fan' of Hindus while Netanyahu considers Modi his Special 'Dost'. This Indo-Israeli-American triumvirate, an axis of evil against Muslims, projected as 'terrorists' and 'extremists' continues to suppress the Palestinian and Kashmiri liberation struggles.

With his massive mandate Modi would be emboldened to pursue even more aggressive policies towards Pakistan while further increasing the repression in occupied Kashmir. Violence against Indian Muslims is also likely to increase since his Hindutva brigades would use the election outcome as a renewed mandate to target Muslims.

Eventually, however, Modi's divisive policies will lead to internal chaos and confrontation. He will discover that empty Hindutva slogans may have got him votes but will not feed empty Indian stomachs.

Published in The Express Tribune, June 11th, 2019.

Like Opinion & Editorial on Facebook, follow @ETOpEd on Twitter to receive all updates on all our daily pieces.