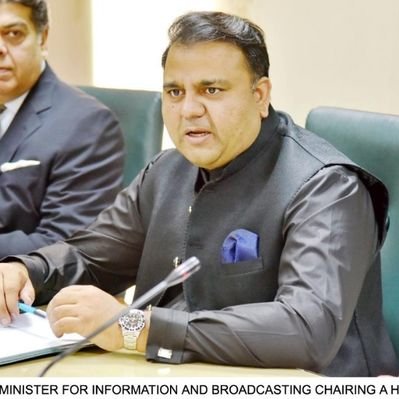 ---
The HIV crisis in the heart of Sindh has exposed gaping holes in our health system. It has also shown that behind the veneer of progressive politics by the ruling party in the province is a dark reality of feudalism, inefficiency and a complete disregard for health provision for the poor. There is one more thing that has become blatantly obvious. Our collective illiteracy in matters of science and health. Listening to analysts on TV, who are nothing more than generalists and have a ready-made opinion on all problems internal and external, one wonders if we have really learned anything from the water car episode that was hailed as a magic wand some seven years ago.

This is part of the broader issue. On the one hand, we have actual desire to reject evidence due to allegiance to a world view. Antivaccine movement is part of this allegiance.

Conspiracy theories about vaccines are on the rise all around the globe, including countries with near-perfect literacy. In Pakistan, the consequences of this dangerous trend mean a difference between life and death not just for the sick and the vulnerable, but for people at the frontlines of public health.

The second dimension is just general ignorance and science illiteracy. This has little to do with allegiance to a view, but more to do with ignorance. During my surveys on anti-microbial resistance, I would ask a simple question about what causes infection, to get a set of bizarre responses even from the educated ones that would range from cold air to lack of appropriate clothing. Few would be able to link infection with pathogens — or know why using antibiotics for a common cold is a terrible idea.

The recent debate on the lunar calendar also showed what people know about science, the lunar cycle and how a calculation works. Those who rejected it called it heretical and those who defended it said it is 2019 and other countries do it as well. The science of lunar cycle, somehow, was never in the picture.

We have a situation where we are seeing a confluence of ignorance and allegiance to dangerous views. They reinforce each other and the impact goes beyond decisions for individual families — it affects the population at large. The question then becomes: how do we address this? First, we have to rethink about our curriculum in terms of both its content and its ability to engage. A series of articles in the recent past have highlighted the challenges our textbooks face in terms of accuracy of the content. But even those that have few errors are unable to create a sense of curiosity that is necessary to create a culture of scientific literacy.

While a general improvement in education is certainly important, the traditional educational initiatives ignore adults who are out of school or no longer able to attend school. Improving science literacy of the broader public through media — both electronic and in print — is one opportunity. There is a dire need to create content that is engaging, rich, rigorous and accurate. Unfortunately, it is easier said than done. The single biggest bottleneck is the dearth of science journalists and content editors who can tell an engaging story which is scientifically accurate, yet engaging to a broad audience. This goes beyond having a token scientist in a talk show or regurgitating of facts. This requires training in science journalism — that is true to the principles of good journalism and good science.

Herein also lies an opportunity to create a programme to train science journalists — one that is supported jointly by the ministries of health, science, environment and communication. Perhaps this may work because it is both heretical to assume ministries working together, and perhaps because it is 2019 and other countries are already doing it.

Published in The Express Tribune, June 11th, 2019.

Like Opinion & Editorial on Facebook, follow @ETOpEd on Twitter to receive all updates on all our daily pieces.