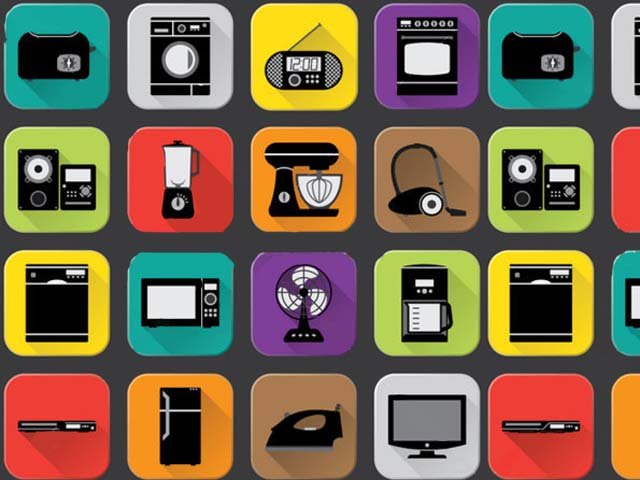 ---
KARACHI: The sales of home appliances and mobile phones were nearly half this year on Eidul Fitr as compared to last year. The sale of these items dropped by nearly 50% due to inflation and the decreasing purchasing power of the people.

According to Karachi Electronic Dealers Association President Muhammad Rizwan, inflation exacerbated by the government's uncertain policies affected Eid sales of electronic traders as they witnessed an unusual drop in their sales. This was unusual as electronics, CD TV sets, microwaves, washing machines and the like are typically high in demand during the days leading up to Eidul Fitr, he said. Besides, traders experience a rise in sales of air conditioners as the festival has been observed in summer in recent years. This year, however, the hike in electricity bills and inflation led to fewer sales of electronic items. Rizwan said electronic markets, which used to remain open till late in the night on chaand raat [eve of Eidul Fitr], dissuaded by the decrease in sales closed early this year.

Even special Eid deals that electronic traders launch for their customers this year failed to attract buyers, said Rizwan. People used to benefit from schemes such as buying new electronics in exchange for old appliances and paying only the difference in price, he added, but this year those schemes failed to lure customers and they did not show interest in purchasing electronic items.

Electronic traders had anticipated high sales of air coolers and fans because of persisting hot weather, according to Rizwan. They made special arrangements for their stock in view of the weather however due to increased costs sales remained negligent, he said.

Mobile phone markets also remained deserted this year. Usually, people buy new phones on Eid but stringent measures by the government and the Pakistan Telecommunications Authority (PTA) affected market activity this year.

The market for used mobile phones has reportedly fallen by 95% due to increased taxation and registration requirements. Besides, the imposition of duties on new mobile phones has deterred people from buying phones and caused dealers to face losses.

According to Rizwan, traders are skeptic of the upcoming budget, they are wary of making new investments as they fear their money would get tied up because people are holding back spending on basic necessities, let alone luxury items.

The market is witnessing a slump, he said adding that the government should take small-scale traders on board when formulating economic policies. Besides, it should target the affluent classes and those outside the tax net instead of burdening the common man with taxes so that business may see a boost.

Published in The Express Tribune, June 8th, 2019.