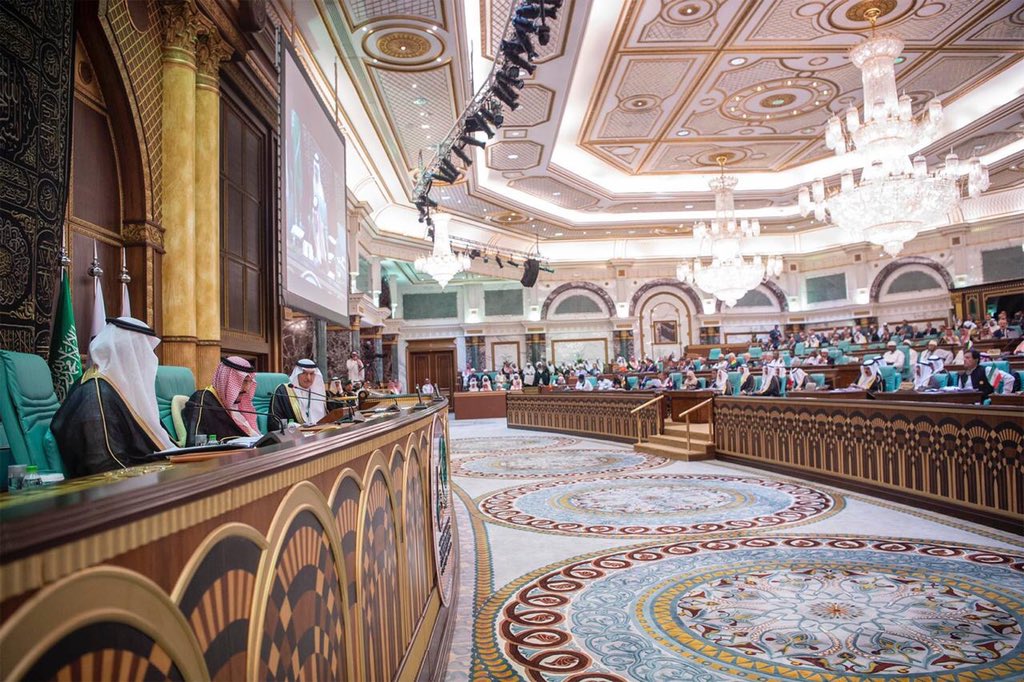 ---
The recent Islamic Summit in Saudi Arabia was a tragic reminder of how weak and deeply divided the Muslim countries are today. A glance at the agenda of the conference conveyed the impression that it was meant to place Iran in the dock. It also highlighted several other painful aspects of the weaknesses of the member countries. Take any critical criteria — economic independence, political evolution and social cohesion — it is generally absent or undergoing a critical phase in most of these countries. Despite being endowed by enormous natural resources in terms of oil wealth, rare minerals and strategic location, these countries lack the ability to exploit the natural advantages without foreign assistance. By not prioritising the modern education, they have failed to develop a scientific and technological base necessary for acquiring a certain level of autonomy. Many rank high in defence spending but are hardly in a position to defend their countries without the support of one or the other major power. The power elite in quite a few of these countries has to draw strength from major powers to survive. Interdependence, no doubt is an essential element of globalisation but the dependence of some Muslim countries is not a part of that phenomenon and is dictated by considerations of regime survival. It is essentially meant for holding on to power by using foreign crutches as opposed to building trust and gaining support of the people. They need to look inwards rather than outwards for support. Foreign dependence has a price as major powers extract concessions that weigh heavily in their favour.

Only few Muslim countries can claim to be democratic or semi-democratic. Apart from Turkey, Malaysia, Indonesia and Pakistan, most are monarchies or dictatorships. Even the ones that profess to be democratic like us have fragile democratic structures with power residing elsewhere.

The most disturbing aspect is the current Iran-Saudi conflict that has far-reaching adverse consequences for the Muslim Ummah. It has several dimensions — sectarian rivalry, power projection to assert dominance in the region and an arena of world powers rivalry. The worst casualty of this enmity has been the people of Yemen. Syria, Iraq and Lebanon are also a battleground of these two regional rivals causing incalculable misery to their people.

What is most distressing is that the struggle of Palestinians and Kashmiris has been pushed in the background. For the Arab countries, the immediate and foremost challenge is to counter the influence of Iran for which they are prepared to set aside their decades-long hostility toward Israel to target a common adversary. This has allowed Israel to blatantly suppress the Palestinian cause and commit flagrant violations of human rights. It has further emboldened the US to put pressure on Iran by squeezing its economy and building a ring around it of hostile countries. Despite these efforts, the US has not succeeded in toppling the regime although it has weakened it. This is not to acknowledge that Iran is fully supportive of its proxies in several of the Middle Eastern countries and needs to substantially alter its policies to create an atmosphere of trust and goodwill.

The case of Kashmir is not very different in which India is brazenly throttling the Kashmiris' fundamental right to self-determination. With the exception of Turkey and maybe one or two other countries, none has raised its voice for the beleaguered Kashmiris. It is not difficult to comprehend as India enjoys a special relationship with most of the Muslim countries and has a large Indian community working for them. India has invested in the Chabahar port of Iran as a counter to China's heavy investment in Gwadar and had posited it as the New Silk route. It is a different matter that the potential of this route is less in comparison to Gwadar.

Another tragedy facing the Muslims is the cruel way Burmese security forces have been carrying out a campaign of ethnic cleansing against Rohingya Muslims in Rakhine state. The OIC's response on this matter was muted. The public statements issued after the conference are generally repetitive of previous years and are hardly inspiring.

Despite this harsh reality, PM Imran Khan maintained the tradition of raising these issues and getting them included in the final communiqué. But none really expect it to make any difference.

The Iran-Arab rivalry provides the US and other major arms-producing countries an opportunity to sell their arms and promote their defence industries. Although, in most of the cases, the ability to use these sophisticated weapon systems remains limited — albeit with gradual improvement. The militaries of the UAE, Jordan and Egypt, however, maintain high professional standards and rely mostly on the West for weapons and equipment. Iran having been subjected to severe sanctions after the Islamic revolution has developed a comprehensive indigenous defence industrial capability. Moreover, the strength of its armed forces and Revolutionary Guards lies essentially in their high level of motivation. This is not to overlook that the continuing American pressure is taking its toll.

The critical question is how this confrontation would play out. Indications are that the clouds of war and direct confrontation between the US and Iran have receded despite John Bolton's and Benjamin Netanyahu's lobbying for it. President Trump's decision of revoking the nuclear agreement with Iran was against the basic principles of international law. If the US had any misgivings about the treaty, it should have engaged in dialogue with Iran instead of unilaterally taking a hard and irreversible position. Tehran too should refrain from adopting policies that give rise to distrust. America does not depend on Persian Gulf and natural gas but its allies do. Any aggressive move by America's Fifth Fleet or aggression by Iran could trigger a serious response and lead to confrontation. It rests entirely on the regional powers and the US to exercise restraint and steer the region out of crisis.

Published in The Express Tribune, June 5th, 2019.

Like Opinion & Editorial on Facebook, follow @ETOpEd on Twitter to receive all updates on all our daily pieces.