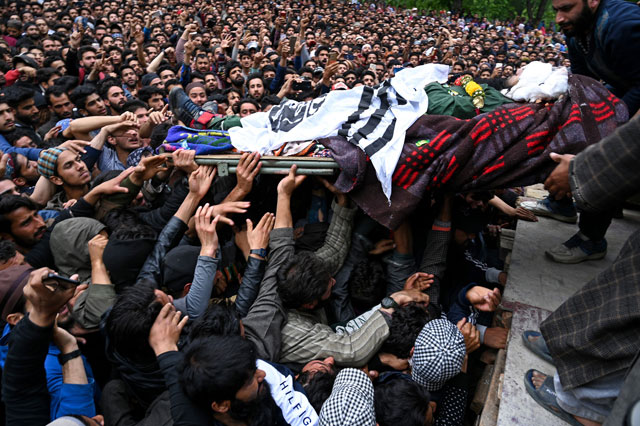 ---
Indian troops in their ongoing act of state-sanctioned brutality martyred one youth in the Kulgam district of Indian-occupied Kashmir (IoK), Radio Pakistan reported.

Occupying forces martyred the youth during a 'cordon and search' operation in the Tazipora area of the district.

Three Kashmiri youth martyred by Indian forces in occupied Kashmir

Several others have been injured due to the ongoing violence by the Indian forces in Sopore, Ganderbal and Pulwama areas. Students participating in anti-India and pro-freedom protests sustained injuries after Indian troops fired pellet guns and teargas shells.

On May 3, at least two youth were martyred by Indian occupying forces in Shopian district of the valley.

In April, the occupying Indian army martyred 13 Kashmiris including a young boy. According to data collected by the Research Section of Kashmir Media Service, 132 people were critically injured by pellets, bullets and teargas shells over the course of the month.