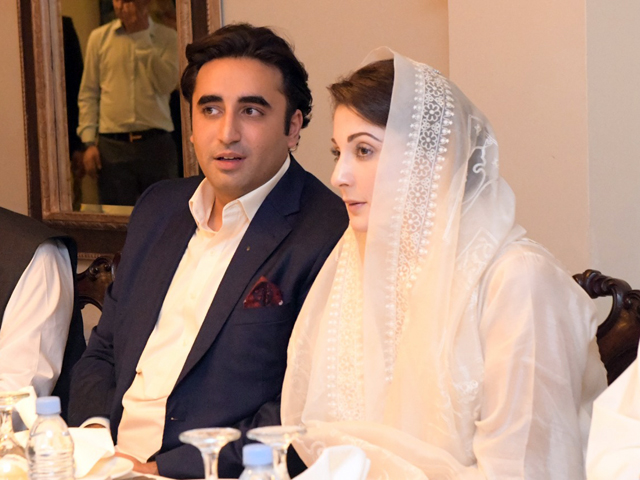 ---
Following an attack on a North Waziristan army checkpost allegedly carried out by the Pashtun Tahfuz Movement (PTM), Pakistan Peoples Party (PPP) Chairman Bilawal Bhutto-Zardari said that he did not think parliamentarian Mohsin Dawar was involved in the violence.

Hours earlier, the Inter-Services Public Relations (ISPR) said that PTM supporters led by Dawar and fellow MNA Ali Wazir had attacked an army checkpost with five soldiers having sustained injuries in the cross-fire.

PTM attacks army checkpost in North Waziristan: ISPR

According to the army's media wing, the group assaulted the Kharqamar checkpost in Boyya, the tribal district of North Waziristan.

The ISPR said the group wanted to exert pressure for the release of suspected terrorists' facilitator arrested the other day.

When asked to comment on the incident during a news conference held in Larkana, the PPP leader said,"I'm sorry, but how can Mohsin Dawar lead an attack on an army checkpost."

Bilawal went on to say that he doubted that an elected member of parliament could have been a part of such an attack. "We [PPP] condemn any violence, however, if citizens who have the right to protest peacefully are attacked then we also condemn that."

At the same time the PPP chairman said that he was not aware of the facts of what had transpired. "From day one, I've  been saying that you can disagree with a group's viewpoint all you want."

He added: "If a young politician who has risen up from a place like erstwhile Fata are not engaged with or their reservations not taken up then we all saw what happened in Balochistan during the Musharraf's government or we must not look further than East Pakistan."

Bilawal said that if we brand our own people as traitors when they speak of democracy or rule of law then it is a recipe for disaster.


Bilawal Bhutto Zardari on the violence in North Waziristan today. pic.twitter.com/5dOwVvdvWm

— Murtaza Solangi (@murtazasolangi) May 26, 2019


Leader of the opposition in National Assembly Shehbaz Sharif also expressed his grief over the incident.

He also demanded that the facts be brought to parliament.

The Pakistan Muslim League-Nawaz (PML-N) president said that politicising the incident would be a "national crime" and "every patriotic Pakistani must play their role in keeping in mind the sensitivity of the situation".

While the senior party leader, Ahsan Iqbal: "Fifth generation wars can't be won by first generation war tools."

The former interior minister added: "Battles of ideas can't be won by bullets. Nations only become stronger with inclusivity, dialogue and understanding."


Fifth generation wars can't be won by first generation war tools. Battles of ideas can't be won by bullets. Nations only become stronger with inclusivity, dialogue and understanding.

— Ahsan Iqbal (@betterpakistan) May 26, 2019


While PML-N Vice-President Maryam Nawaz also spoke out via Twitter saying: "Every Pakistanis blood is valuable and sacred, if blood has been shed then the facts should be made public."

She said that dialogue and reconciliation is much stronger than the use of force. "Pakistan has already paid the highest cost for trying to muzzle protest."


ہر پاکستانی کی جان قیمتی اور اس کا خون مقدس ہے۔خون بہے تو حقائق قوم کے سامنے آنے چاہیں ۔
محبت، امن اور مفاہمت ہتھیاروں سے کہیں زیادہ طاقت ور ہیں۔ کیا ہم احتجاج کچلنے اور آوزیں دبانے کی بہت بھاری قیمت ادا نہیں کر چکے؟
اللہ پاکستان پر رحم کرے 🇵🇰

— Maryam Nawaz Sharif (@MaryamNSharif) May 26, 2019


Meanwhile, the Pakistan Bar Council Vice Chairman Amjad Shah has called for the government to take strict action against the PTM for "inciting peoples for seperation and demonising state institutions through an empty rhetoric which comes under the ambit of treason."




Jamiat Ulema-e-Islam (JUI-F) chief Maulana Fazlur Rehman also condemned the incident while speaking to the media in Peshawar.

The party chief said that peaceful protest was the right of each and every citizen, adding that,"Trying to bar this would only lead to increasing resentment."