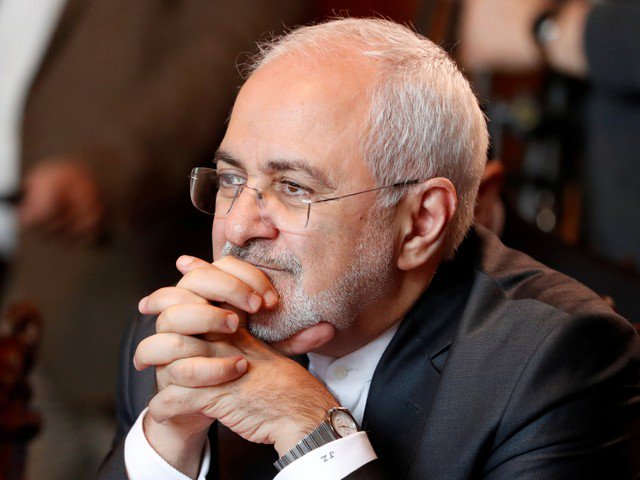 ---
BAGHDAD: Iranian Foreign Minister Javad Zarif said on Sunday that Tehran would strongly defend itself against any military or economic aggression and called on European states to do more to preserve a nuclear agreement his country signed with them.

Speaking in a news conference in Baghdad with his Iraqi counterpart Mohammed al-Hakim, Zarif said his country wanted to build balanced relations with its Gulf Arab neighbors and that it had proposed signing a non-aggression pact with them.

Iraq stands with Iran and is willing to act as an intermediary between its neighbor and the United States, Hakim said, adding that Baghdad does not believe an "economic blockade" is fruitful, a reference to US sanctions.

US troop move to Middle East 'extremely dangerous for peace': Iran's Zarif

US military in region is 'weakest' in history

The US military presence in the Middle East is at its "weakest in history", a deputy commander of Iran's elite Revolutionary Guards was on Sunday quoted by the semi-official news agency Fars as saying.

US President Donald Trump has tightened economic sanctions against Iran, and his administration says it has built up the US military presence in the region.

It accuses Iran of threats to US troops and interests. Tehran has described US moves as "psychological warfare" and a "political game".

"The Americans have been present in the region since 1833 and they are now at their weakest in history in West Asia," said Rear Admiral Ali Fadavi, a deputy Guards commander, according to Fars.
COMMENTS (2)
Comments are moderated and generally will be posted if they are on-topic and not abusive.
For more information, please see our Comments FAQ