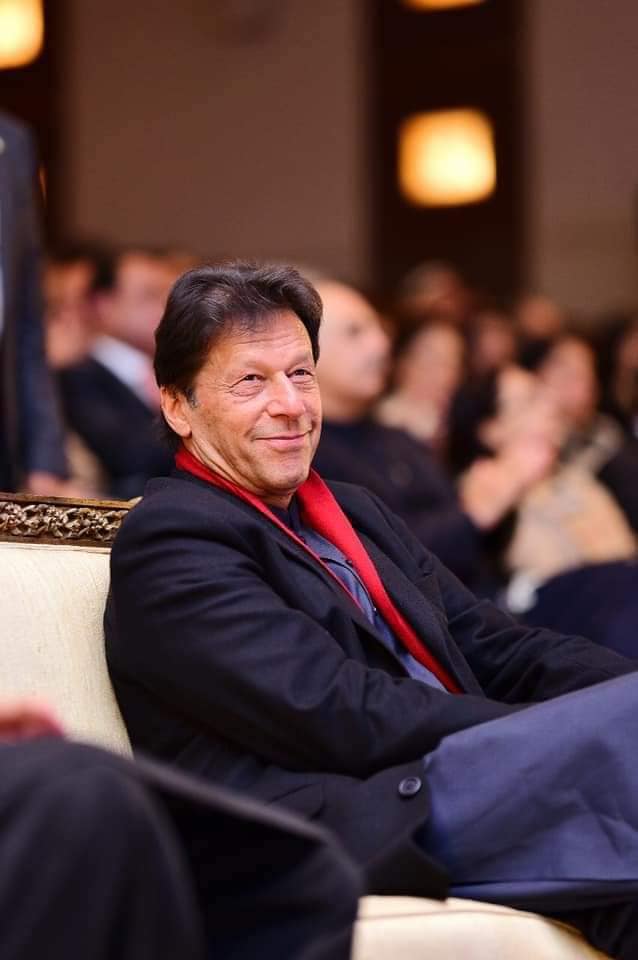 ---
"It is very easy to govern Pakistan," Prime Minister Imran Khan told a reporter in response to a question that he was asked following a session of the PTI's Parliamentary Party in Islamabad in which the current political and financial situation in the country was brought under discussion. This implies that the premier was not unaware of the challenges faced by Pakistan and was confident as of how to deal with them. Only then can such a delirious statement be given by a captain who has taken the responsibility of mending from scratch. On the face of it, the task is proving to be quite unchallenging and easy for the captain and his team. But fact-based evaluation of the current scenario reveals the opposite and much more.

There is no doubt about the fact that Imran Khan has taught all political parties through his words and actions the value of opposition benches. He has shown his political rivals the 'right' path that must be taken by the opposition in order to be called effective and functional. Thus all the parties that were once burdened with such tags as "friendly opposition" and "lenient rivals" are now walking in his footsteps and giving him a tough time. Indeed, setting a trend in this regard was a tough job. But was it actually tougher than ruling a state to which all the problems that he used to give speeches about in dharnas and jalsas actually belong? Is it as easy for him to revolutionise governance as was opposition?

The current economic crisis appears to be uncontrollable. What seemed a carefully formulated plan awaiting implementation right away turned out to be a mere experiment. The build-up of expectations from Asad Umar to deliver had led to absolute reliance on his acuity and wisdom. The voters, the supporters, and the whole nation, in fact, was looking forward to witnessing the success of his magic spells. But it took him less than a year to take over the domain of samosa and pakora prices in lieu of national economic issues. Indeed, governing Pakistan becomes easy when mismanagement is concealed with shift of focus.

As per the latest plan that has been revealed by the government, Pakistan has negotiated with the IMF for a package that would cost the denizens of this country perhaps even their basic necessities. With soaring dollar and hiking prices, the cost of living of an average man has become beyond one's means of earning. Yet, the bracket of disposable income is being further reduced through increased direct and indirect taxes. Another scheme that would potentially handle the bracket of non-tax filers is the Assets Declaration Ordinance of 2019. It is certainly very easy to govern Pakistan when much of the revenue is aimed to be generated from the pockets of those already crushed under the burden of inflation and those with majority of the wealth are being lured into mouse-traps. With the latest amnesty scheme's effectiveness in question given all the formers' net result generating only 1.4 million tax filers out of a population of about 225 million, governance is undoubtedly easy.

Other problems that Pakistan is facing even today after more than seven decades of independence and sovereignty include terrorism, overpopulation and energy crisis along with poverty, illiteracy, unemployment and many more that are directly or indirectly linked with the vicious circle of economic crisis. Yet, Mr Khan is quite confident, maybe because of his team's imprudent belief that public will be willing to pay Rs200 per litre of petrol. No, the public is not ready.

And your words are not soothing because they demand unconditional sacrifice with no promising future. Till previous elections, the entire blame of bringing corrupt and incompetent people to power was put on the shoulders of the illiterate and poor. But this time, it is the educated lot that you have involved, and if this fraction gets betrayed then your trial would be far worse than that of your adversaries.

Published in The Express Tribune, May 23rd, 2019.

Like Opinion & Editorial on Facebook, follow @ETOpEd on Twitter to receive all updates on all our daily pieces.