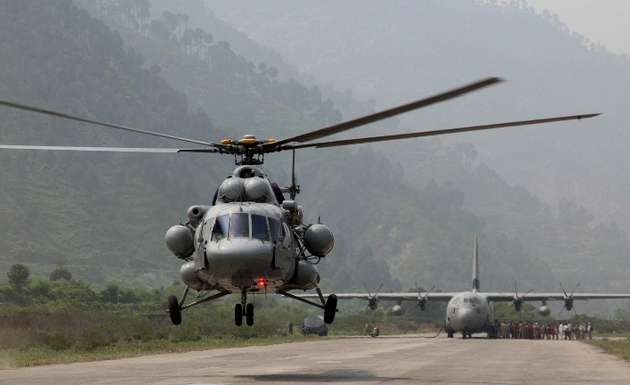 ---
WASHINGTON: The Indian Air Force (IAF) will wrap up its inquiry into the accidental shootdown of its Mi-17 helicopter by an air defence missile in the next 20 days, NDTV reported.

An air defence missile launch was launched by Indian forces resulting in the crash of the Mi-17 helicopter at Budgam in Indian-occupied Kashmir (IoK) that killed seven including six IAF personnel and a civilian on the ground.

According to NDTV, those responsible for launching the missile may be charged with culpable homicide not amounting to murder as specified by military law under the Indian Air Force Act 1950.

Speaking to NDTV, IAF forces stated the shoot down sequence from the moment of launch till the moment of impact lasted only 12 seconds. "The Mi-17 helicopter had no means of knowing it was under attack," sources added.

Sources also stated that additional steps may not have been followed prior to the launch of the missile. IAF's traffic control at Srinagar airbase is also being investigated by the inquiry court.

Indian air defence may have shot down IAF Mi-17 helicopter

The inquiry is being conducted by a senior officer – who has been given access to all available input with ground controllers as well as the actions of the chopper in the ten minutes it was in the air.

New Delhi acknowledged the crash while officials in Srinagar said the chopper broke into two and caught fire immediately. On the other hand, eyewitnesses said a loud explosion was heard before the chopper crashed.

The crash happened the same day when Pakistan Air Force (PAF) shot down two Indian warplanes after they intruded into its airspace while responding to a Pakistani aerial mission on targets inside IoK.