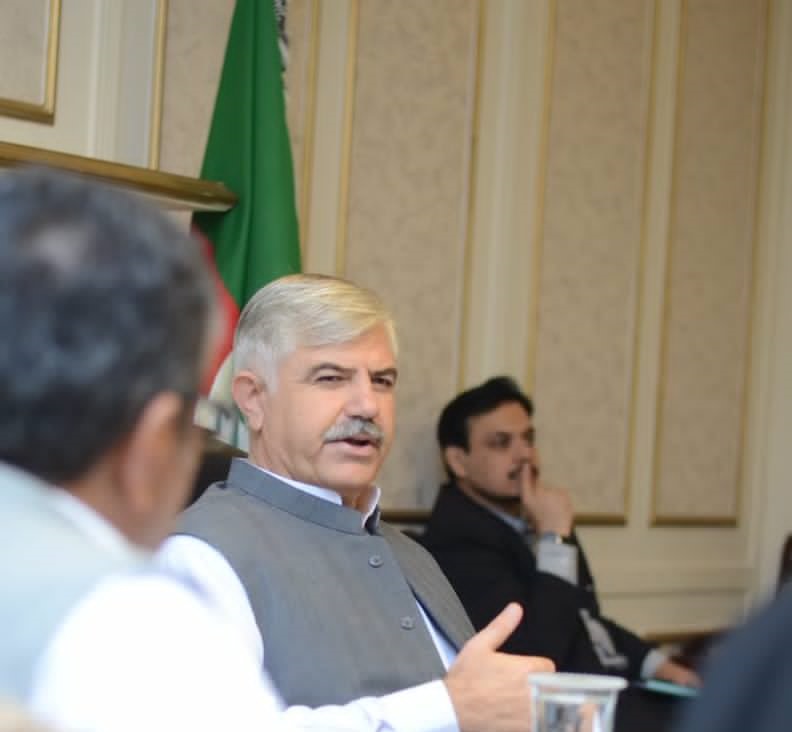 ---
PESHAWAR: Despite the passage of six days, doctors in the province have continued their boycott of outpatient departments at government-run hospitals. The government, though, has thrown an olive branch to the protesting doctors, inviting senior doctors part of the Young Doctors Association (YDA) for dialogues.

Doctors, however, say that they have yet to receive any such invitation.

Speaking to The Express Tribune, Khyber-Pakhtunkhwa (K-P) Information Minister Shaukat Ali Yousafzai stated on Sunday that they have invited senior doctors for dialogue on Monday (today).

He added that the invitation had been issued after senior doctors had shown their eagerness to hold talks with the government to resolve the issue. The provincial minister hoped that during the meeting, all outstanding issued on both sides will be addressed.

On the other hand, the doctors' association has denied reports that they have decided to end their boycott after the government's offer of dialogue.

"It should be clear that we are not ending our boycott until our demands have been addressed," Dr Alamgir said.

"The provincial doctors' council has agreed to sit in talks with the chief minister, but we have yet to receive an invitation from the government," he said, adding that they only learned about the dialogue from social media and news reports.

The provincial information minister, however, maintains that they are in regular contact with the provincial doctor's association and hope that after meeting with K-P Chief Minister Mahmood Khan, all grievances of the doctors association will be addressed.

"We are still at the point of introducing reforms in the health sector of the province, but all the reforms will be taken with the consent of and [addressing] all the reservation of the doctors relating to the new legislation," Yousafzai said.

The issue came to a head on Tuesday when during a high-level meeting, Khyber Teaching Hospital (KTH) Surgery Assistant Professor Dr Ziauddin Afridi clashed with Lady Reading Hospital Board of Governors Chairman Dr Nawsherwan Burki after the latter to refused to hear the former.

Dr Afridi then allegedly hurled some eggs at Dr Burki and a scuffle ensued. Later, the K-P Health Minister Dr Hisham Inamullah Khan and some of his guards allegedly cornered Dr Afridi in the KTH corridor and beat him up. It prompted a protest by the doctors against the high-handedness of the provincial minister and sought Dr Hisham and Dr Burki's resignation.

Subsequently, doctors boycotted their duties at the OPDs of hospitals across the province. Yousafzai, who on Sunday offered an olive branch, had warned doctors to resume their duties or face action.

Published in The Express Tribune, May 20th, 2019.