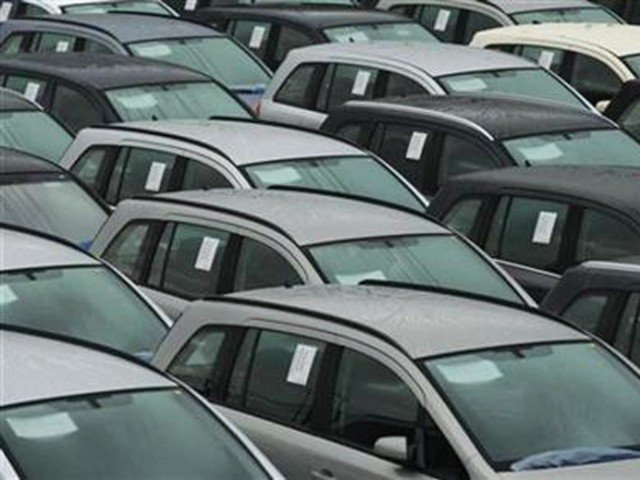 ---
PESHAWAR: After introducing a tax amnesty scheme, the Pakistan Tehreek-e-Insaf government has decided to extend a similar programme to owners of smuggled vehicles in some parts of the country, The Express Tribune has learnt.

Prime Minister Imran Khan disclosed the decision at a session of the Khyber-Pakhtunkhwa cabinet on Saturday, according to senior officials who attended it.

During the session, K-P Revenue Minister Shakil Ahmed briefed the premier on tax collection in the province, the officials said.

Offbeat: Used car sales crash as rising dollar eats away at margins

The minister, during the special briefing, pointed out that hundreds of thousands of non-customs paid smuggled vehicles were in use in Malakand Division and the former tribal districts, and recommended that the government provide a one-time amnesty scheme to their owners.

The prime minister, upon hearing the suggestion, informed participants that the government has decided to extend an amnesty scheme for non-customs paid vehicles in all merged tribal districts, Malakand Division and Balochistan, the officials said.

According to another high official, who participated in the meeting, public agitation has made it difficult for authorities to carry out action against non-customs paid vehicles, even though the residents of merged tribal districts and Malakand were given a five-year exemption in taxes.

VavaCars revolutionises the way 'used cars' are traded in Pakistan

The official said the government has prepared a gradual tax collection programme for these areas to improve revenue generation, but non-customs paid vehicles remain a big stumbling block. More than 500,000 such vehicle are on the roads of Malakand alone, a senior K-P finance department official said, citing official statistics.

This will not be the first time an amnesty scheme is introduced for smuggled vehicles. The Pakistan Peoples Party government ran a month-long scheme in March 2013 which resulted in the registration of 34,000 non-customs paid vehicles all over the country.

The government was able to generate Rs10 billion in resulting customs duty payments.