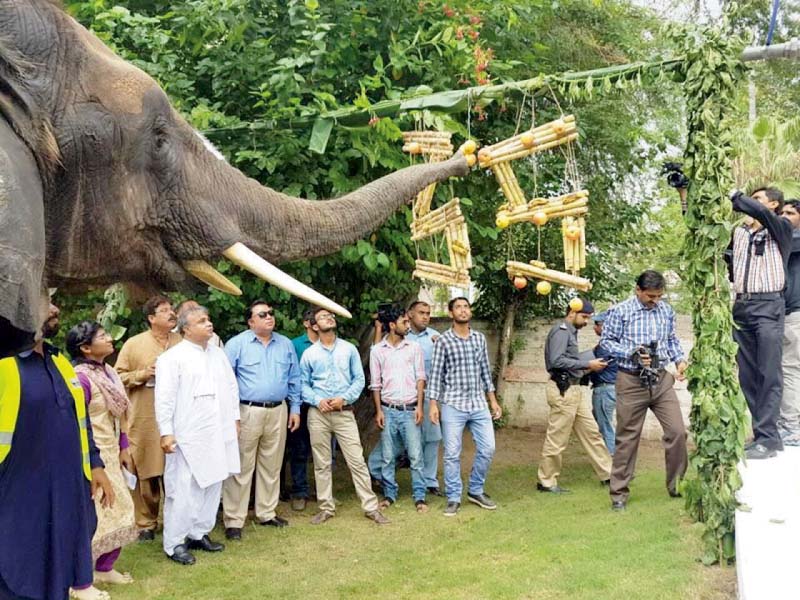 ---
LAHORE: Approximately two years since Suzi's death, the Lahore Zoo's administration has not been able to procure another elephant for the facility. A rising debate around the 'elephant trade' has made countries around the world hesitant to participate in buying and selling the lovable beasts.

A recent report has highlighted an elephant is killed across the world every 15 minutes. Over the past 10 years, the population of elephants has decreased by 62% as a consequence of poaching and trophy hunting.

18 big cats welcomed at Lahore's zoos

Published by Conservation International, a non-profit environmental organisation, the report highlights that the populations of African and Asian elephants are in danger across the world. If the current situation persists, elephants may become a rare sighting.

The report also notes that the creatures are primarily hunted as trophies or for their meat and tusks.

The estimated population of African elephants is 0.4 million globally. However, these creatures are in danger because of poachers. As a result, their numbers are dwindling by the day.

According to the report, the population of male African elephants is almost half of the population of female elephants.

This has affected the growth rate. On the other hand, there are only 4,000 Asian elephants left in the world.

These types of elephants can be found in 13 Asian countries. However, the major factor contributing to the decline in their numbers is an increase in urbanisation. As entire forests are razed to the ground, these usually timid creatures are left with no place to call home.

Further, young Asian elephants are captured and are then made to perform at parks and zoos for large crowds which are eager to see a wild animal broken into submission.

According to officials from the Punjab Parks and Wildlife Protection Department, Pakistan is unable to procure elephants for zoos. Various organisations working towards wildlife protection are raising their voice against the elephant trade. As a result, countries are hesitant to sell elephants, officials explained.

UAE gifts 18 big cats to Lahore Safari Zoo

Officials highlighted that there are currently five elephants in Pakistan, one is Asian and the remaining four are African. All four of the African elephants are at zoos in Karachi, while the Asian elephant is housed at Islamabad Zoo.

Lahore Zoo's beloved African elephant Suzi died on May 13, 2017 after spending a few days with acute pain in her legs. Since then the administration has been trying to procure another elephant for the zoo. They have not yet succeeded in this regard.

Published in The Express Tribune, May 19th, 2019.
COMMENTS
Comments are moderated and generally will be posted if they are on-topic and not abusive.
For more information, please see our Comments FAQ