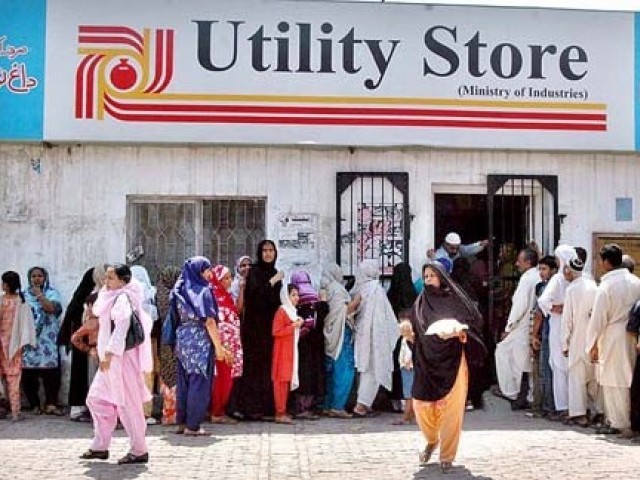 ---
ISLAMABAD: A parliamentary panel on Friday expressed dissatisfaction on shortage of necessary items at the Utility Stores across the country during Ramazan.

A meeting of the National Assembly Standing Committee on Industries and Production, chaired by MNA Sajid Hussain Turi, noted that the Utility Stores were granted a subsidy of Rs2 billion for Ramazan but goods are not available at the stores.

"Where did the money go?" asked MNA Rana Muhammad Ishaq, a member of the committee.

The Utility Stores Managed Director Umer Lodhi said all the items could not be made available at all the 4,300 stores simultaneously. He said 20kg bag of flour was available at a price Rs95 cheaper than the market price.

"Every kilogramme of sugar at the stores is Rs5 cheaper. Ghee and oil are also subsidised by Rs10 to Rs5 per kg. The prices at the Utility Stores are so cheap that the items sell quickly. Some 19 subsidised items are available at our stores," he said.

Lodhi said the corporation will change its prices policy next year. The committee chairman said the Utility Stores Corporation should provide complete relief to citizens, adding that the committee will visit and check the services being provided.

Secretary industries and production said the Utility Stores made Rs1 billion sales in the first week of Ramazan. The MD said here is no centralised computers system at the corporation.

"However, we shall take the corporation to an ideal condition in six months. The corporation is running at a loss but it is paying Rs6billion taxes," he said.

PM's Adviser for Commerce Abdul Razak Dawood, who also attended the meeting, told the panel that an investment of over Rs1 billion is expected in auto sector.

Gas utilities to collect extra Rs150b after slab revision

He said the government is considering a proposal to withdraw or minimize tax and duties on raw materials so that industries could revive and jobs could be generated.

He said the Engineering Development Board is not as strong as it should be. Pakistan is manufacturing 2.7 million motorcycles annually. For the first time, made in Pakistan tractors are being exported.

"No subsidy is provided on this export. Pakistan is going to start export of air conditioners too. It will take ten years to reach the target of $100bn export," he said.