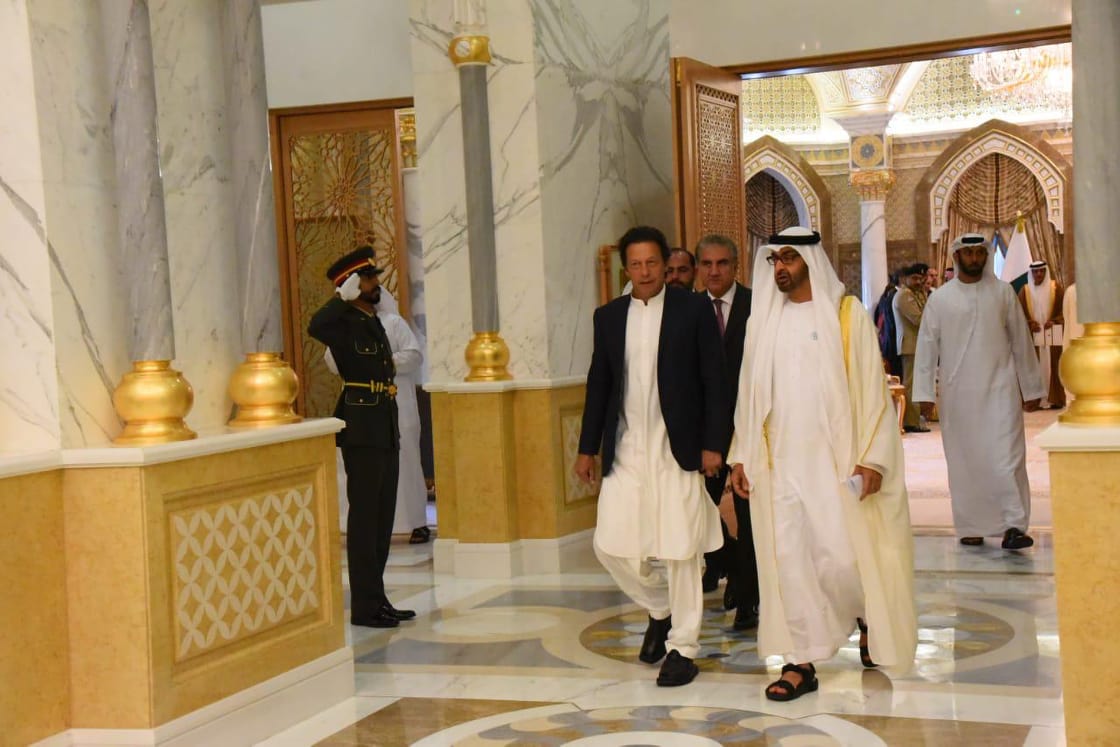 ---
Prime Minister Imran Khan on Friday extended gratitude to Crown Prince of Abu Dhabi Sheikh Mohammed bin Zayed Al Nahyan for the release of 572 Pakistani prisoners.

According to an official statement, the premier said that Islamabad welcomes the move of United Arab Emirates (UAE) government, Express News reported.

"The step will help further foster the bilateral relations between the two countries," PM Imran said.

Taking to a microblogging website, Twitter, Special Assistant to Prime Minister Dr Fridous Ashiq Awan on behalf of the people of the country thanked the UAE prince.


پاکستانی حکومت اور عوام متحدہ عرب امارات کے ولی عہد شہزاد محمد بن زید کا 572 پاکستانی قیدیوں کی رہائی پر شکریہ ادا کرتے ہیں۔ یہ ہوتی ہے حقیقی قیادت جو اپنے نہیں دوسروں کے بچوں کے بارے میں سوچتی ہے۔

— Dr. Firdous Ashiq Awan (@Dr_FirdousPTI) May 17, 2019


The UAE had announced on Thursday to release 572 Pakistani prisoners languishing in their jails under the presidential amnesty scheme.

UAE President Sheikh Khalifa bin Zayed Al Nahyan had pardoned as many as 3,005 prisoners serving sentences in the UAE, Foreign Office spokesperson Dr Mohammad Faisal said during his weekly press briefing in Islamabad this week.