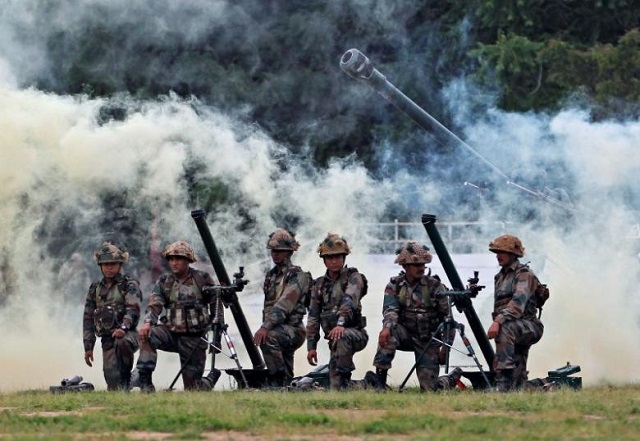 ---
The Indian Army has expressed concerns over "faulty and poor quality" ammunition it has received by the state-owned Ordnance Factory Board (OFB), Times of India reported.

Expressing its concerns to the Ministry of Defence (MoD), the Indian Army has stated that the faulty ammunition has been responsible for a high number of accidents.

Sources told Times of India that the accidents are causing "fatalities, injuries and damage to equipment" at an alarming rate, leading to the army's loss of confidence in most types of ammunition "being manufactured by OFB".

Lockheed Martin offers F-21 exclusively to India

According to Jane's 360, the Indian Army has raised alarm over the quality of varied OFB-supplied munitions for 125 mm guns of the T-72M1, T-90S/MS, and Arjun main battle tanks (MBTs), as well as 155 mm, 130 mm, and 105 mm artillery rounds, in a recent letter sent to Defence Production Secretary Ajay Kumar.

The OFB has 412 factories in India and is the main supplier of arms and ammunition to the Indian Army.

Recently, the US defence and aerospace company Lockheed Martin has offered its newly rolled out F-21 fighter jets exclusively to India.

The defence giant will not sell the F-21's to any other country if India places an order for 114 jets, with the move being used to pitch itself ahead of its US, European and Russian competitors.


COMMENTS (1)
Comments are moderated and generally will be posted if they are on-topic and not abusive.
For more information, please see our Comments FAQ