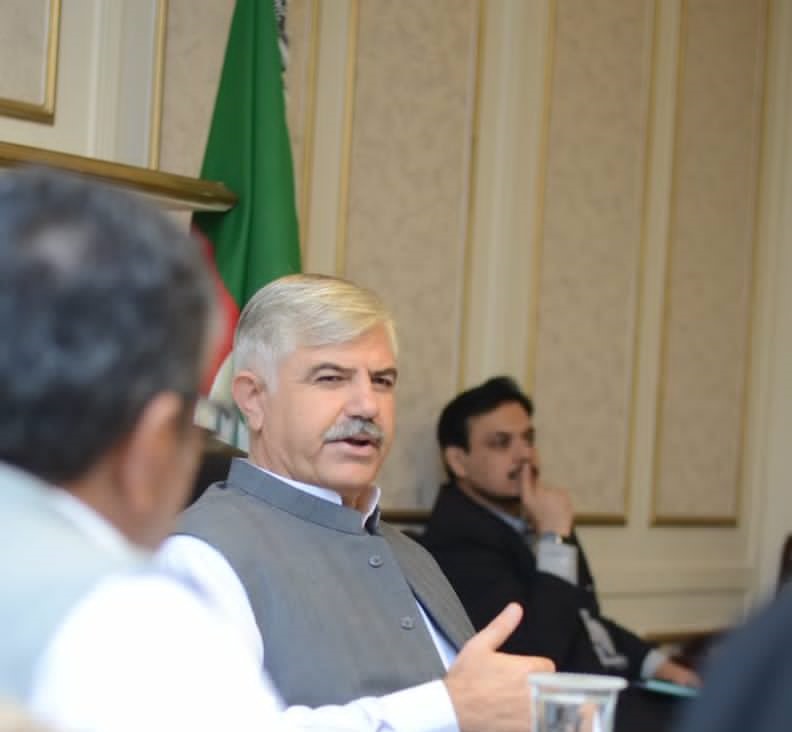 ---
PESHAWAR: Chief Minister Mahmood Khan has directed the authorities to finalise arrangements for the opening of Swat Motorway to general traffic before Eidul Fitr adding that proper inauguration will be made by the Prime Minister Imran Khan after the upcoming Eid.

The chief minister has stated that he will pay an inspection visit of Swat Motorway very soon adding that the construction of motorway for promotion of tourism is the first ever attempt made by any government.

The chief minister furthered that the Swat motorway will prove to be a focal point for national and international tourists adding that the project will not only generate immediate benefits but will also provide tremendous prospects for the development of transport, communication, and tourism in the Province.

These views were stated by the chief minister while chairing a review meeting on Swat Motorway Phase- III from Mingora to Bagh Dheri. The meeting was also attended by Minister C&W Akbar Ayub, Principal Secretary to CM Shahab Ali Shah, Secretary C&W and other high ranking officials.

The chief minister was also briefed on the five interchanges to be completed in Phase III of the project which includes Malam Jabba Interchange, Mingora Kanju Interchange, Sher Palam Interchange, Matta Khwaza Khela interchange, and Bagh Dheri interchange.

The meeting was informed that with the inauguration of Swat Motorway, the traffic load on the N-95 national highway will decrease considerably thereby relieving traffic related issues.

The meeting was informed that in addition to generating jobs opportunities villages adjacent to the entire Swat motorway project will witness remarkable development in business because of easy access to major market places. Previously these areas remained backward because they were cut off from major routs making transportation and business extremely difficult.

The meeting was informed, that the route will provide a tremendous boost in the Tourism Sector because of easy access to tourist spots in Swat and adjacent areas and will generate indirect revenue for the province and business opportunities for thousands of people.

It was also revealed in the meeting that a special interchange would also be established to provide easy access to Malam Jabba that is going to be an international tourist resort very soon. The meeting was further informed that the section of motorway between Matta Khwaza Khela interchange and Sher Palam interchange would also be used as Matta bypass.

Alternatively, direct access of local peoples to the motorway through linking highways would also be ensured. The chief minister said that the last interchange at Swat motorway should be established at Bagh Dehri in order to facilitate tourists.

According to officials from the Pakhtunkhwa Highway Authority (PKHA), the expressway is also of strategic importance because it will provide easy and fast access to remote areas that were previously inaccessible.

Published in The Express Tribune, May 15th, 2019.
COMMENTS
Comments are moderated and generally will be posted if they are on-topic and not abusive.
For more information, please see our Comments FAQ