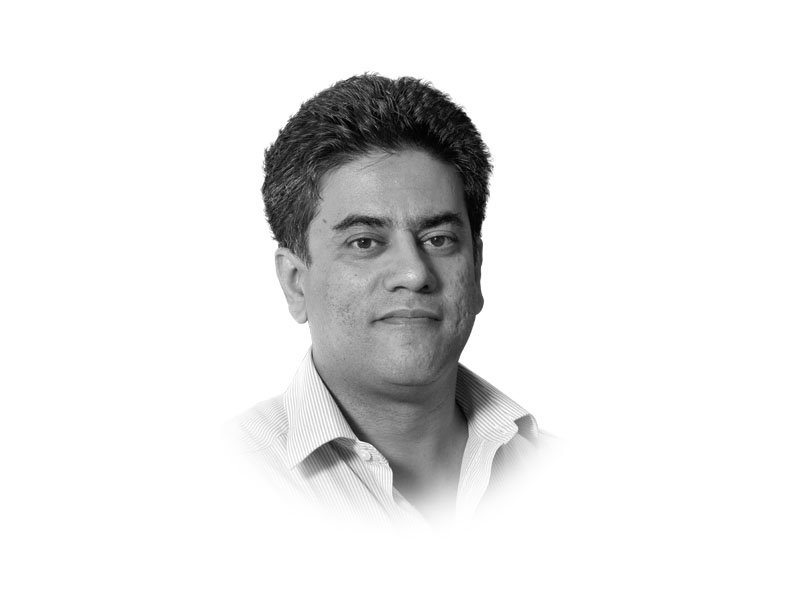 ---
I first met Nusrat Nasrullah in the eighties while I was working for the Teenager magazine. I was introduced to him at a reception by my former boss, Mrs Masudah Ahmad, who told me that Nusrat Nasrullah was always interested in meeting young people who could speak English well. I found this at the time rather strange.

At the time, Nasrullah sahab was working for Pakistan Petroleum Limited (PPL) and oversaw the company's public relations department. After the introduction, Nasrullah sahab immediately conducted an interview by asking to speak to him in English and explain what I did. As soon as the conversation was over, he offered me a job. I politely declined because at the time I was still in college and the thought of working at an office after college hours did not appeal to me. Those were carefree years at St Patricks, which were to be spent roaming Saddar and spending time with friends. But I remembered this unusual man.

Born to a Punjabi mother and Madrasi father, Nusrat Nasrullah was related to the famous Kureishi family from his mother's side. He did his master's in English literature from the University of Karachi after which he joined journalism in 1970 with the Morning News and later joined the Sun. He then worked for the Leader and his columns till late appeared in the Business Recorder.

While I continued to hear about Mr Nasrullah and also read his columns on and off, my next meeting with him came more than twenty years later. By that time Nasrullah sahab had retired and I was the editor of this paper.

Given that the paper was soon to be launched, I had much to do and would try and catch up on work even in my leisure time at the Defence Club where I took my children swimming. Nusrat Nasrullah would also be swimming and one day his curiosity got the better of him. As I was sitting next to the pool busy on my laptop, who was I, he inquired, and why was I not swimming. This was how he was – always ready to question and confront if need be.

As we talked, we were able to rejoin common threads. There was much catching up to do and hear each other out. To be honest, Mr Nasrullah did most of the talking as he had an opinion on many things. For some reason I think he felt that as a journalist it was part of my responsibility to inform me of his opinions. With this meeting, started a friendship that lasted almost a decade. I have emerged richer from our association.

Nusrat Nasrullah, in my opinion, should have been a university professor. With his imposing moustaches (I believe the beard came later) and his booming voice, he was able to impress and intimidate at the same time. But in many ways, Nusrat Nasrullah was a university in himself. I know of many people who were trained and mentored under his gruff guidance which eventually turned to affection and concern. Under that hard exterior, there was a much softer interior.

He would worry about me – what was I doing; and how was my job. And at the same time, he would be critical of the newspaper, which showed how closely he read newspapers every day. It was difficult to defend oneself when on a weak wicket. He usually did his homework. And he would be merciless.

Last month, I got the news that Nusrat Nasrullah had passed away. His death came a few years after his wife had died. I am told her death affected him greatly and his health deteriorated as a result. In his death, we lost not only a great writer but a warm and loving person whose passion remained the use of the English language. It greatly disturbed him how the language was treated in schools and in the media in Pakistan. He could speak for hours on this subject.

At the same time, he was a great conversationalist, and loved to engage in discussions on art, culture and society. It was his conscious decision not to write on politics.

We will miss you Nusrat Sahab – if nothing else for your insight and your conversations. RIP.

Published in The Express Tribune, May 13th, 2019.

Like Opinion & Editorial on Facebook, follow @ETOpEd on Twitter to receive all updates on all our daily pieces.