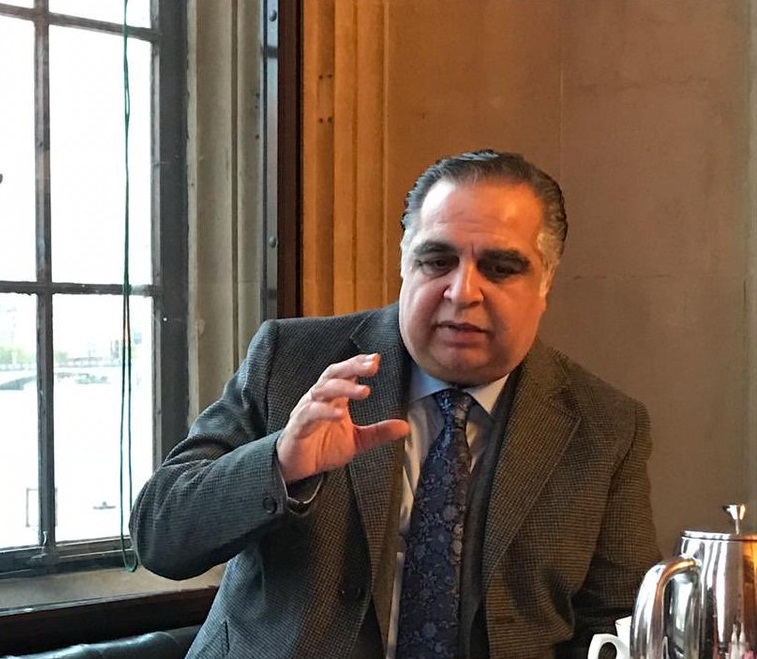 ---
KARACHI: Civil society activists, writers and poets protested against Sindh Governor Imran Ismail's statement about dividing Sindh on administrative basis. Carrying placards and posters inscribed with slogan "remove Imran Ismail, remove governor", the protesters shouted slogans, "Sindhi, Urdu eik hain" (Sindhis and Urdu speaking are united).

"It seems to be a conspiracy to create a division between Sindhis and Urdu speaking people. We condemn it," said Noorul Huda Shah, a well-known playwright, while speaking to the media during the protest.

"The governor is hatching a conspiracy, inciting ethnic division.  PTI leadership must take notice of it," she added.

The protest was a part of demonstrations held in all district headquarters of Sindh, where people vented out their anger against the governor. The widespread protests began in various cities and towns of Sindh following the governor's interview to a private television channel, in which he supported the idea to carve out another province from Sindh.

Illahi Bux Bikak, a political activist who joined the protest, called Imran Ismail anti-Sindh and said, "We will continue to protest until PTI government removes the governor."

Ayoub Shaikh, a Sindhi writer and political analyst, added that the governor should publicly apologise for his remarks about the division of Sindh.

"He is the governor of entire Sindh, not a particular city or area," he said.

Published in The Express Tribune, May 10th, 2019.