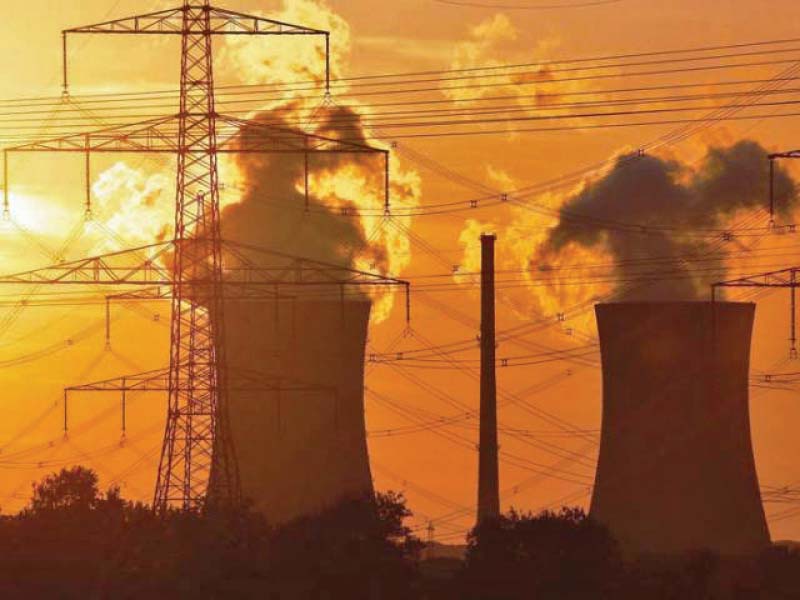 ---
KARACHI: The first-ever power project set up under the multibillion-dollar China-Pakistan Economic Corridor (CPEC) is facing financial trouble as some of its working capital is stuck in circular debt and it faces notable losses on the import of coal fuel in the wake of massive rupee depreciation.

Answering queries through a translator, Port Qasim Electric Power Company (PQEPC) Chairman Sheng Yuming said the circular debt in the power sector of Pakistan had remained a very challenging issue. His company, which operates two coal-fired power plants of 660 megawatts each, is also "facing the challenging problem of payment of arrears by Pakistan".

"We have around $150 million (over Rs21 billion) late payments now," he said, while responding to media queries at first anniversary of the start of commercial operations of the imported coal-fired power project set up at a cost of over $2 billion. The project kick-started commercial operations on April 25, 2018.

Past five years of CPEC in review

The money stuck in circular debt is equal to about three-month sales revenue of the company, it is learnt. Pakistan's circular debt stood at around Rs603 billion as of late March 2019.

"The delayed payment of tariff is a big issue for us every day," said Sheng, who is also the chairman of PowerChina Resources Limited - the parent company of PQEPC.

"We are trying our best to generate more power and get more tariff payment timely as you know that this is a power plant, we have to import coal from the international market, also we have to repay debt to the financing banks," he said.

"Top officials of the National Transmission and Despatch Company (NTDC) and Central Power Purchasing Agency (CPPA) have tried their best to pay our tariff bill on time," he revealed.

The power project has produced over 10 billion kilowatt-hour (kWh) of electricity since the first of its two power plants was synchronised in November 2017. The production came close to 10% of the entire nation's power consumption in Pakistan, he estimated.

He said the rupee had continued to depreciate against the dollar for several months and it caused them notable losses on the import of coal - the fuel for power production.

"We have to cope with that (devaluation). To be frank, the devaluation against the dollar… has caused us a lot of losses," he said.

The losses caused by currency depreciation cannot be transferred to Pakistan as per the agreement. "I believe the depreciation is a short-term and temporary trend (in Pakistan)," he said.

Pakistan has let the rupee depreciate by 34% to Rs141.3 to the US dollar since December 2017.

Rs24b from CPEC funds goes to MNAs' schemes

"Coal comes to around 80-85% of the total cost of power production at the plant," another company official told The Express Tribune on the sidelines of the event. "The rupee depreciation has wiped out our possible (net) profit in the first year of operations."

Sheng said PQEPC was the first power project under CPEC. PowerChina Resources has been operating in Pakistan for the past 30 years and has undertaken several engineering projects. "This (PQEPC) was our first investment project," he said.

Sheng pointed out that they were exploring new investment opportunities in Pakistan these days. "We are engaged in negotiations for new projects. However, no new project has been finalised yet."

"PowerChina is looking for projects that are good for Pakistan including industrial parks," he said.

Responding to a question on the impact of geopolitics on CPEC, Sheng called the China, Pakistan and Indian relationship a sensitive matter. "China did not invite Indian officials to its last Belt and Road Initiative (BRI) investment forum held recently in China and Pakistan Prime Minister Imran Khan led a delegation to visit China."

"China and Chinese firms fully support economic development in Pakistan," he said, adding the two neighbouring countries had remained all-weather friends.

Published in The Express Tribune, May 10th, 2019.

Like Business on Facebook, follow @TribuneBiz on Twitter to stay informed and join in the conversation.
COMMENTS
Comments are moderated and generally will be posted if they are on-topic and not abusive.
For more information, please see our Comments FAQ