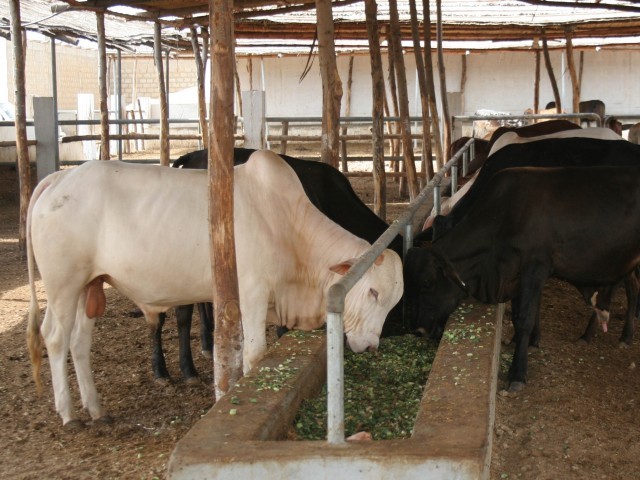 ---
LAHORE: The Pakistan Dairy Association (PDA) has once again contacted the country's policymakers, seeking some relief in the sales tax regime in the upcoming budget.

Talking to Adviser to Prime Minister on Commerce, Textile and Industry Abdul Razak Dawood, the association stated that growth of the dairy industry had been going down since 2016 as that was the year when the industry touched a record high of around 1,400 million litres of consumption. After that, the growth took a turn for the negative.

"The industry suffers a 7-8% price hit due to the end of the zero-rated regime, which further increases the price difference between packaged and loose milk," said PDA Senior Vice President Sulaiman Monoo while talking to The Express Tribune.

However, even if the zero-rated regime was restored, prices of dairy products, especially milk, were unlikely to reverse as the ongoing scenario including rupee depreciation and petrol price hike may have their impact, said Monoo.

"In the last five years, FDI (foreign direct investment) in the dairy industry was recorded at $1 billion whereas in the next five years, investments of around $1.5 billion are due in allied industries, expansions and new FDI," he added. Pakistan's dairy sector enjoyed the zero-rated regime from 2006 to 2016, when the sector saw a massive growth of around 130%, from around 600 million litres to around 1.4 billion litres.

However, the previous government through Finance Act 2015 and 2016 once again imposed 10% sales tax on the concentrated milk powder and allied products like cream, yogurt, cheese, butter, whey, UHT and fat-filled milk.

According to the PDA senior vice president, such a confusing situation is the reason why the share of packaged milk in Pakistan is stagnant at 5%, despite the fact that Punjab has announced that it will implement the pasteurisation law by 2022.

"Look at Indonesia, Turkey and Thailand, which managed to increase their processed milk share to 95%, 80% and 95% respectively. Even India has managed to increase its processed milk ratio to 20% and is now exporting skim milk and other value-added dairy products," he said.

He called for ending inter-provincial laws and instead framing one national law as dealing with multiple authorities and laws was widening the gap.

Nevertheless, Punjab Food Authority Director Qaiser Abbas termed these reservations inconsequential, saying as per the 18th Amendment, food and other such regulations fell within provincial domains.

"Even before the independence of the country, food and its regulation were a provincial matter and the federal govt always followed provinces in this domain as defined by our constitution," Abbas told The Express Tribune.

Published in The Express Tribune, May 9th, 2019.

Like Business on Facebook, follow @TribuneBiz on Twitter to stay informed and join in the conversation.
COMMENTS
Comments are moderated and generally will be posted if they are on-topic and not abusive.
For more information, please see our Comments FAQ