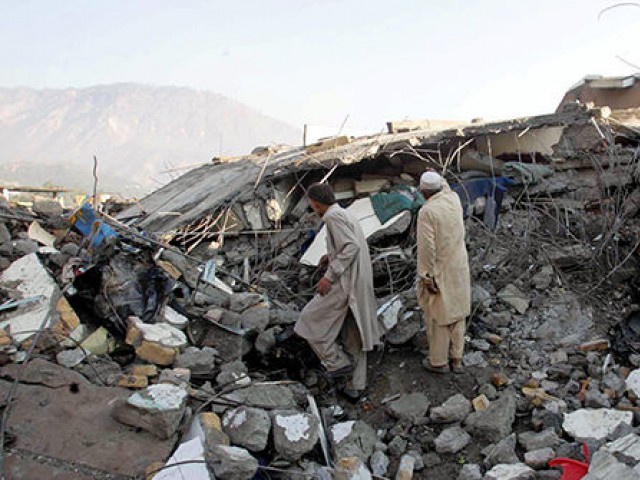 ---
PESHAWAR: People of Balakot are angry with the respective governments that came since the 2005 earthquake for ignoring the relief and rehabilitation work.

Students of the University of Peshawar (UoP) Centre for Disaster Preparedness and Management realised that the people of the devastated town were still immersed in the grief and shock the quake had put them through.

In live on field interviews, as part of a project to for orientation of the students with impacts of 2005 earthquake and recovery initiatives, people of Balakot town expressed anger on government for constant negligence in post-earthquake recovery.

During the visit, people shared horrifying memories that have left scars. Students observed that quake victims were still telling about the painful stories of their lives. They shared the stories of various schools, where students were lying under the debris crying for help. Many such stories can be heard from parents and teachers in Balakot.

Despite the allocation of huge funding by the government and the international community, very little has been spent on risk reduction in the town. Students observed that they cannot see any progress on the development of new Balakot town. They observed that the Local community is still hoping that the government will ensure investment in their resilience.

Meanwhile, students were given visit of Madni Plaza whose powerful beam and design structure withstood the onslaught of 2005 severe quake . The visit was supervised under the lead of Dr. Mushtaq Ahmad Jan and Engineer Azmat Ali Shah.

Published in The Express Tribune, May 8th, 2019.