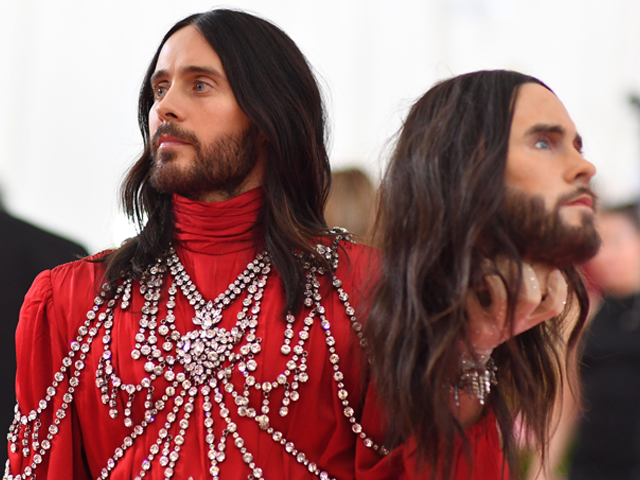 ---
Lady Gaga stunned Monday at New York's Met Gala, embodying the extravaganza's "camp" theme as she peeled back look after garish look at the fete thrown by the venerable Metropolitan Museum of Art that sees Hollywood and fashion collide.




The 2019 carpet – pink, for the occasion –  into the Metropolitan Museum of Art, whose yearly bash welcomes over-the-top looks that skew to a theme, was even more of an eye-popping doozy than usual thanks to this year's concept.




Gold, trains, fringe, fur, blonde wigs and inspirations from drag as well as camp legends Cher and David Bowie were trending on the pink carpet celebrating fashion so bad it's good.




Superstar Gaga set a high bar, bringing a shape-shifting look sure to spawn a thousand memes.






Singer Katy Perry was literally glowing. The superstar dressed as a candelabra chandelier dripping with crystals, a clear reference to the Lumiere character from Beauty and the Beast.




Rap star Cardi B brought her own red carpet, donning a curve-hugging oxblood Thom Browne gown embellished with feathers that radiated out to form a lengthy circular train, a look she capped with a bugle-bead headpiece.




Gucci designer Alessandro Michele, British singer Harry Styles and tennis superstar Serena Williams joined Wintour and Gaga to co-chair the event, which raises money for its Costume Institute.




Lupita Nyong'o meanwhile embodied the theme donning a gown topped off with a rainbow-colored plume, matching fluffy fan and gold Afro picks in her Marie Antoinette-style beehive updo.




And then there was Jared Leto.




And Michael Urie.


Have something to add to the story? Share it in the comments below. 
COMMENTS (1)
Comments are moderated and generally will be posted if they are on-topic and not abusive.
For more information, please see our Comments FAQ