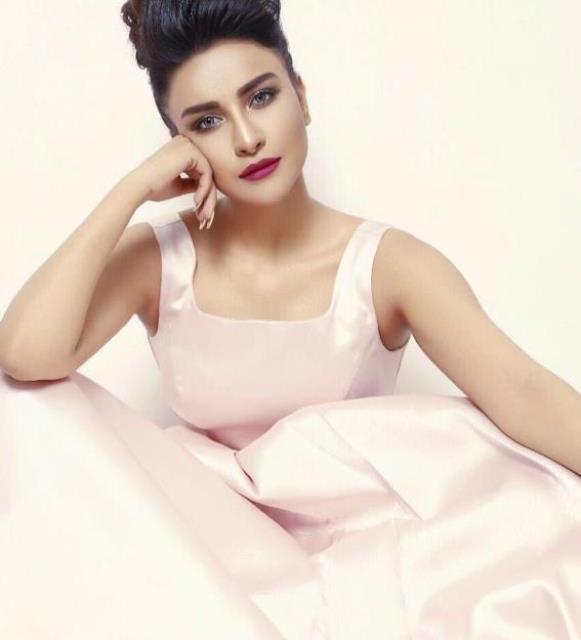 ---
"If one can convert their weakness into a strength, then they shouldn't shy away from it" – Misbah Mumtaz.

Yes! Those are the words from Model Misbah Mumtaz who recently took to her social media to openly declare that she had gotten a rhinoplasty: a nose job. The media industry is no stranger to cosmetic surgeries and procedures.

Whether it is Hollywood or Bollywood, big celebrities like Iggy Izalea, Jessica Simpson, Sushmita Sen and more have openly come out about getting a surgical procedure done to improve their looks. However, in the Pakistani media and fashion industry, talking about such a procedure and getting it done are both looked down upon by industry veterans. Ironically, it is these same veterans who also pass comments regarding looks and have set a fixed beauty standard to which every model or actress is "supposed" to adhere to. Amidst these conditions, Model Misbah Mumtaz is coming through as a beacon of hope as she openly states that she has gotten a nose job.



Belonging from Hunza, Misbah took to social media and posted a before and after picture of her post-procedure. Her thread outlined the medical aspects and reasons for getting a Rhinoplasty and also the beauty aspect. She also went on to further state how the people should always be happy and satisfied with the way they look, and if that means getting a procedure done, then one should not shy away from it or open up about it.

The Pakistani media and fashion industry is always embroiled in controversy. While most celebrities do go through a surgical procedure to alter their looks, very few come to the forefront to actually come and talk about the changes they get. There are even fewer of those who appreciate and encourage people to be happy with the way they look.




While conversing with Misbah, she touches down upon how there are so many people inside the industry that put pressure on models to look a certain way and that such beauty standards only tend to tarnish the hopes and dreams of any girl who wishes to join the industry. She also added that this pressure of adhering to beauty standards is not only applicable to models and actresses but also normal young girls and women who are constantly told through the media how they should look and dress a certain way to look appealing.

Our media industry is still at a nascent stage when it comes to open acceptance of cosmetic procedures. It is often looked down upon by the big wigs in the industry, who are ironically the same people that have set and maintained a set of superficial beauty standards which put an immense amount of pressure on young women and girls at large. The industry needs more people like Misbah, who are not afraid to come out in the open about any changes they have gone through to look better.




In an industry where looking good is one's selling proposition, it should be completely alright for an individual to choose the way they look as it is their body and their decision in the end. She is also a ray of hope for young girls who wish to convert their physical weaknesses into strengths, without anyone having to judge them for this. More power to you Misbah!