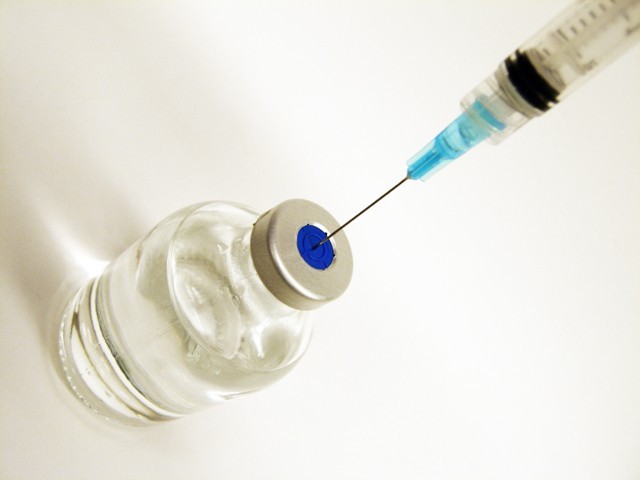 ---
LARKANA: Speakers at a seminar on Monday stressed the need to enforce the ban on the reuse of syringes and called for the provision of safe blood transfusions. The demand comes in the wake of the recent outbreak of HIV in Ratodero taluka of Larkana.

Participants of the consultative meeting stressed the need to follow SOPs for blood screening before transfusion, hospital waste disposal management and ensuring that fresh, sterile syringes are used.

The Sindh Regulation and Control of Disposable Syringes Bill was passed in 2010, declaring the reuse of disposable syringes in the province a non-bailable offence and punishing offenders with two years imprisonment, but it has yet to be implemented.

Under its strategy, the Sindh Aids Control Programme (SACP) has taken on board a team of infectious disease specialists from the Medical Microbiology And Infectious Diseases Society Of Pakistan (MMIDSP) and other experts to chalk out a short and long-term strategy to deal with the HIV outbreak with 157 confirmed cases.

Reusing syringes: Risky business prevails in hospitals

The participants also stressed the need to enhance the capacity of healthcare workers, adherence to injection safety SOPs and the ways and means to implement such good practices. Suggested interventions include taking community leaders and the media on board to raise awareness about HIV/AIDS, as well as Hepatitis, TB and other infectious diseases.

The moot, chaired by Larkana Commissioner Saleem Raza Khuhro and moderated by Sindh Public Health Special Secretary, Hafeezullah Abbasi, was attended Health DG Dr Masood Solangi, officials of the Sindh health department, National AIDS Control Programme, Sindh AIDS Control Programme as well as other stakeholders and medical practitioners.

Later, in a session with the local media, medical experts urged that HIV reporting should be done in a humane and empathetic manner. The media personnel were urged to help de-stigmatise the disease and respect the privacy of victims by not sharing their names, photographs and medical reports. 

Published in The Express Tribune, May 7th, 2019.