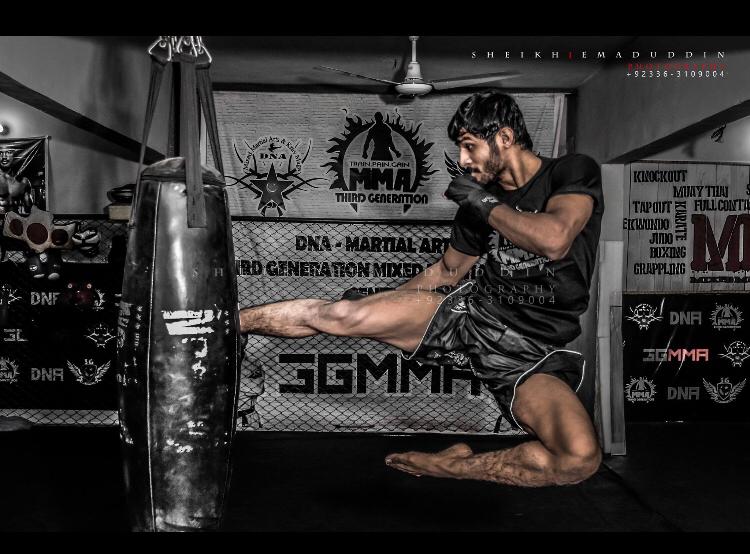 ---
KARACHI: Pakistan's Ovais Shah, also popular as the 'King of Karachi' in the local Mixed Martial Arts circuit will be making his comeback after three years as he will take on China's Hexigetu at the 2019 ONE Championship: Warriors of Light in Bangkok, Thailand on May 10.

Shah is expected to leave his all in the ring as the task to make a comeback has come to him at the hardest time in his life.

His manager and MTK MMA MiddleEast & South Asia CEO Muhammad Rizvan Ali explains that Shah has lost his father recently and accepting the offer from ONE FC has been a struggle.

"It just came at a time when he is going through such a personal loss," Ali told The Express Tribune. "He had gone back to his home-town in Faisalabad to support his family. We had to decide as this offer came after us waiting for a year and this kind of fight does not come by easily."

Shah's record has been three wins and two defeats while in his career he had defeated Pakistan's top fighter Uloomi Karim as well, but later lost one too.

The 30-year-old's strategy will be to look for a knock-out in the first round, or win it by submission.

"We have a game plan, we'd be in defensive mode, we'll try to knock him out in the first round or win via submission," explained Ali. "We are expecting Shah to leave it all there. He is hurt and he will be fierce."

However, Hexi is not an easy opponent either. He is also rearing for a comeback after two years. His record is five wins and four defeats.

But Shah has a rich experience with MMA in Pakistan and Ali says that he has been one of the oldest members of the MMA community.

"Shah is a top grappler, he has experience in jiu-jitsu too, and he has been a grappling champion at dangal too, so he is ready,' said Ali.

According to the profiles described in the press release for both Shah and Hexi, Shah won his very first fight against his counterpart from Islamabad, Uloomi, back in 2012 by KO.

He also won against his two other counterparts, Daniyal Sikandar and Shams Rehman.

Shah's last fall until now was against Afnan Iftikhar, in 2013, by a unanimous decision.

Meanwhile, Hexi trains out of Beijing's China Top Team, which is renowned for being one of country's foremost fight camps.

He made his professional MMA debut in 2014 but lost the fight by three-round unanimous decision.

After taking the time to correct the mistakes he made in that first bout, he quickly rallied to win his next four bouts in a Chinese promotion to build a respectable professional record.

Three of those victories came by stunning submission, which showcases his elite grappling skills.