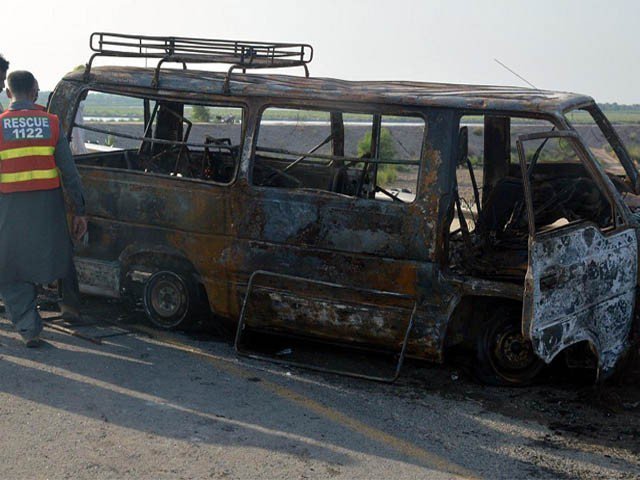 ---
At least nine people were killed and eight others were injured when a passenger van caught fire in Jhelum district on Monday.

According to Express News, the Hiace van, en route to Rawalpindi from Lahore, met with the tragic incident on GT Road near the recently inaugurated Al-Qadir University.

Following the incident, officials of the Rescue-1122 reached the spot and started a rescue operation. Members of the Pakistan Army also helped in the process.

Four policemen die in road accident

Four of the injured were shifted to Tehsil Headquarter Hospital during the joint operation.

"The number of the ill-fated van is LES-8195. The bodies of the people who lost their lives in the incident cannot be identified as they have been burnt badly," said deputy commissioner Jhelum.

In April this year, four police official had died while four others were injured on GT Road Sheikhupura. An arrested suspected proclaimed offender was also among the injured.